Cookbook Book Club
Friday, Nov 27, 2020 -
Friday, Dec 18, 2020
Starting: 9:30 AM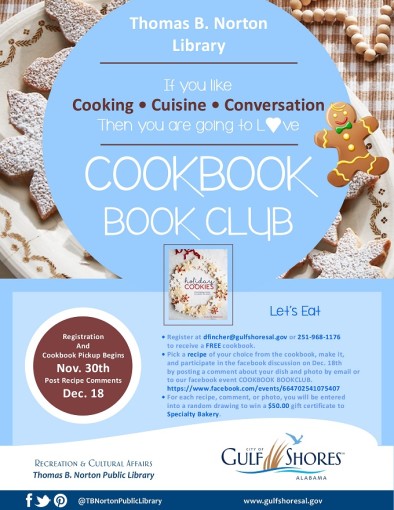 If you like Cooking, Cuisine, and Conversation, then you are going to love
Cookbook Bookclub.
Register for a FREE cookbook, pick a recipe to make, and participate in the Facebook discussion by posting a picture and comment of your recipe.
Win a $50.00 gift certificate from Specialty Bakery in a random drawing. It's that easy!
It's that much Fun! Let's Eat!!
You can begin picking up cookbooks on Nov. 30th.