National Flight Academy Hosts STEM Saturday
National Naval Aviation Museum
Get Directions
Hours of Operation
9AM-5PM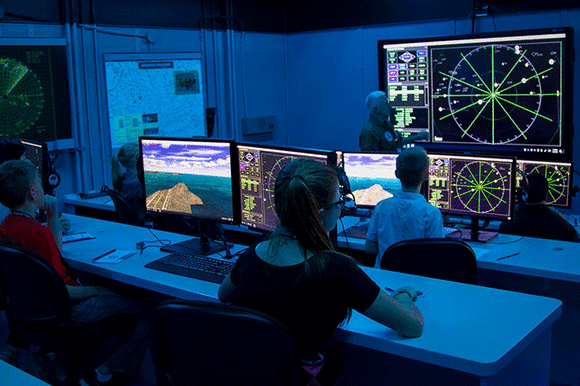 Admission:
Registration is $30 per child and lunch is provided.
The National Flight Academy will host STEM Saturday on Saturday, September 28 from 9:30 a.m. to 2:30 p.m. for 3rd – 8th-grade students. September's STEM Saturday topic is "Rotor Wing Aircraft."
Students will learn about the forces of drag, lift and propulsion—right in the palm of their hand by creating paper helicopters. Elementary and middle school students will create their own helicopters, while middle school students will have the opportunity to fly the SH-60 Seahawk helicopter simulator.
Like the National Flight Academy's other programs, STEM Saturdays are designed to address the serious concerns of declining science, technology, engineering and mathematics skills in our country. The Academy's mission is to inspire students to pursue STEM academic and professional paths. Through the STEM Saturday program, the National Flight Academy appeals to younger elementary-aged children.
Visit https://tinyurl.com/yxl8vgpk to register as space is limited for each session. Registration closes September 23 at 5 p.m. Registration is $30 per child and lunch is provided.