September Wine and Dine Featuring Italian Wines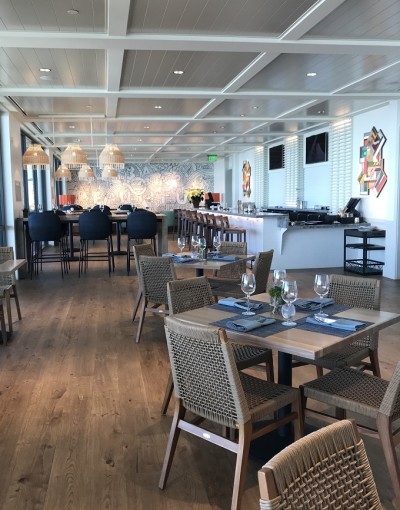 Join us at Perch to enjoy a 5-course culinary feast, carefully paired with premium wines from different regions all over Italy. From the cold and humid Veneto mountains to the warm, dry, and sandy soil in Sicily, you'll get a tour of Italy without even going there.
Executive Chef James Balster, Executive Sous Chef Brad Gilstrap,
and Winston McQuitery from Alabama Crown will be present to guide you through this culinary journey.
Reservations Required 251-540-6100
1st Course
Monte Zovo, Soave
Seared Diver Scallop Cioppino with Crawfish, Saffron and Herbed Focaccia Crostini
2nd Course
Monte Zovo, Bardolino
Pan Roasted Duck Breast with Ricotta Ravioli, Fried Basil, and a Duck Bardolino a Jus
3rd Course
Maschio Dei Cavalieri, Prosecco di
Valdobbiadene Superiore
Lemon Cello Intermezzo
4th Course
Ricossa, Piemonte Barbera Appassimento
Ground Boar Arancini Diavolo with Roasted Pepper
Sauce and Arugula Pesto
5th Course
Ammasso, Sicilia Rosso
Chocolate Tartufo served with Cherries and Pistachio
Perch is open Wednesday-Sunday 5 p.m.-11 p.m.
Complimentary Valet Parking