Annual Professional Rodeo
Gates Open at 6:00; Rodeo starts at 8:00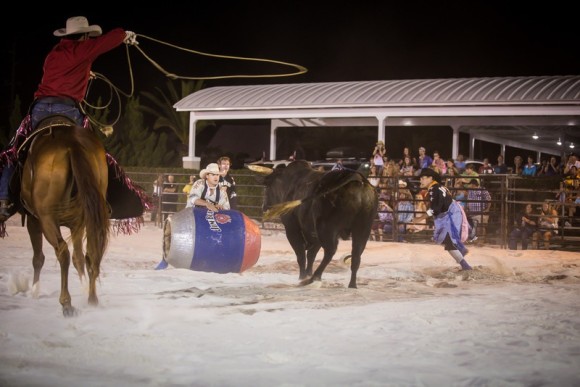 The 24th Annual Jennifer Claire Moore Foundation Professional Rodeo returns to the City of Foley Horse Arena August 4th - 6th!
Come and watch some of the nation's professional cowgirls and cowboys compete for top prize money!
Rodeo action begins nightly at 8:00 p.m. at the City of Foley Horse Arena with children's activities starting at 6:00 p.m. Rodeo tickets are $15.00 for adults, $8.00 for children ages 3-12 years old, and free for ages 2 and under. Ticket price includes all Kids Zone activities and the Rodeo.
General Admission Rodeo tickets will go on sale in after July 11th and can be purchased in advance at Summerdale Western Store on Highway 59 in Summerdale and Frances Holk-Jones - State Farm Agent Insurance at 315 E. Laurel Avenue in Foley. Tickets will also be available each night at the gate of the Rodeo.
Scheduled competition events include bareback and saddle bronc riding, bull riding, calf roping, breakaway roping, steer wrestling, team roping and barrel racing. A big-time rodeo, with a small-town feeling with all new Rodeo entertainment, reserved preferred seating options, and a Kids Zone – there's fun for the whole family!
Admission:
$15.00 for adults, $8.00 for children ages 3-12 years old, and free for ages 2 and under
See All Dates

08/04/2022

6:00 PM

08/05/2022

6:00 PM

08/06/2022

6:00 PM