2022 Sunset Series
Weekly on Thursdays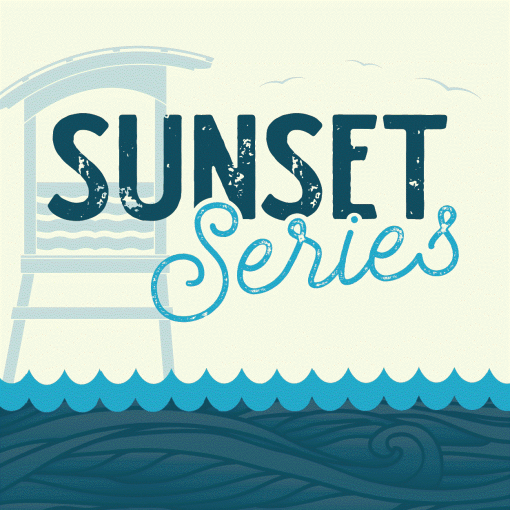 The City of Gulf Shores is excited to announce the 2022 music lineup for Sunset Series. These free concerts take place on the Town Green at Gulf Place – 101 Gulf Shores Pkwy. from 6-8 p.m., and consist of live music overlooking our beautiful white-sand beaches at sunset.
We invite you to bring your family, friends, and lawn chair and join us for these family-friendly concerts. 
2022 Sunset Series dates and lineup:

September 1 – Royal Horses
Born in the South and raised on a variety of American music, Royal Horses creates a sound that embodies the musical melting pot that is Mississippi, and serves it up with a modern sensibility. Armed with electric guitars and. Royal Horses can take you strolling softly down a country road, crashing through a briar patch, or soaring through the stratosphere on a rocketship of sound.
September 8 – Ever More Nest
Ever More Nest is a new music project from New Orleans-based songwriter Kelcy Mae. Kelcy has adopted a full-fledged Americana style that has drawn comparisons to Gregory Alan Isakov, Gillian Welch, and Nanci Griffith. Kelcy's oft-lauded poeticism remains a calling card of her songs.  
September 22 – Early James
Early James is a combination of roots, rock, the lonesomeness of the blues and tongue, and the cheek of classic country. James' voice conjures a century's worth of American barkers and crooners, from Alan Lomax field recordings to mid-century iconoclasts like Billy Holliday and Howlin Wolf to ghostly late-century interpreters like Fiona Apple and Tom Waits.
    
September 29 – Frank Brown Songwriters Showcase
The Songwriters Showcase serves as a preview to the Frank Brown International Songwriters Festival. The night will kick-off with Rhonda Hart and will be followed by Ira Dean and Anthony Smith.
See All Dates

09/01/2022

6:00 PM - 8:00 PM

09/08/2022

6:00 PM - 8:00 PM

09/15/2022

6:00 PM - 8:00 PM

09/22/2022

6:00 PM - 8:00 PM

09/29/2022

6:00 PM - 8:00 PM