2021 Winter Lecture Series: FeedSacks- Their Role in WWII
From: 10:30 AM to 11:30 AM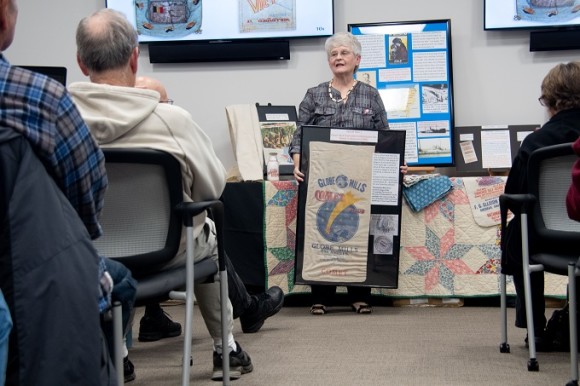 As part of the 2021 Winter Lecture Series presented by Gulf Shores & Orange Beach Tourism, please join us for this lecture with Coletta Bailey, representing the Baldwin County Heritage Museum (BCHM). 
Coletta Bailey will discuss the cotton bags' role in WWII from the Home Front with the  cotton material restrictions to Limitation Order L-85.  The role of the manufactures with the war effort of  how the manufacturers of feed sacks invented new products for the fight against the axis powers.   
The Power Point presentation includes many samples of feed sacks from the 1940s war years that will include articles of clothing.  Mrs. Bailey will display patriotic prints by the bag manufacturer including the famous Percy Kent's "United Nations" also known as "Three Bad Eggs" and the "Flying Tigers of China."  Also on display will be the "dot dot dash" print (Morse Code for the letter "V").
BCHM is located at 25521 Hwy. 98 E., Elberta, AL and is a non-profit 501-3C organization.
Please note that this is general admission; you are only reserving a socially distanced seat. Don't worry: all of our seats have a great view.
If your plans change, simply click the link in your confirmation email to cancel your reservation or give us a call, 251-968-7511
Finally, there is a possibility we will be photographing and videoing these lectures for promotional efforts. By registering and attending, you give consent for your likeness to be used possibly. (We promise to showcase your best side.)
*MASKS ARE REQUIRED TO ATTEND*