2023 PBR South AL Showdown- High School Baseball
Thursday: 4:30PM-9PM/ Friday: 2PM-9PM/ Saturday: 9AM-7PM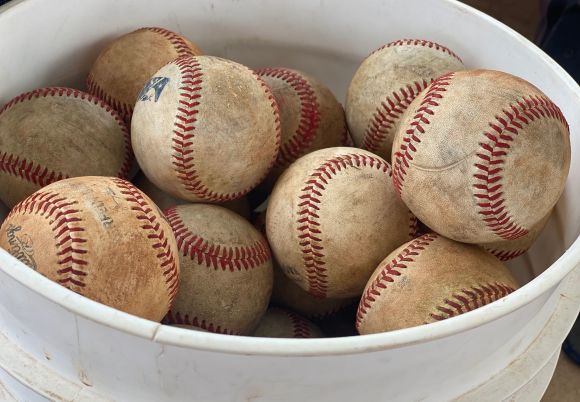 Don't miss the inaugural PBR South AL Showdown, an event that consists of 13 quality high school baseball programs in the state of Alabama for the 2023 high school season. The PBR South AL Showdown will begin on Thursday, February 23rd and conclude on Saturday, February 25th at three local host sites down in the southern portion of AL that includes the Gulf Shores Sportsplex, Robertsdale HS and Orange Beach Sportsplex.
Make sure to check out GSOB Sports blogs for ideas on planning your best sportcation. Craving coastal cuisine after the games? From succulent seafood to luscious land fare, our Gulf Shores | Orange Beach Sports & Events restaurant sponsors have you covered.
To view the best available accommodation rates, click the "Book Direct" button on the top left of this page.
SCHEDULE OF EVENTS:
Thursday, Feb. 23
| | | | |
| --- | --- | --- | --- |
| Time | Team | Team | Location |
| 4:30 | Spanish Fort | Bayside Academy | Gulf Shores Sportsplex |
| 4:30 | Daphne | St. Paul's Episcopal | Robertsdale High School |
| 4:30 | Mobile Christian | Fairhope | Orange Beach High School |
| 7:00 | Tuscaloosa County | Gulf Shores | Gulf Shores Sportsplex |
| 7:00 | Spain Park | Robertsdale | Robertsdale High School |
| 7:00 | Hartselle | Orange Beach | Orange Beach High School |
Friday, Feb. 24
| | | | |
| --- | --- | --- | --- |
| Time | Team | Team | Location |
| 2:00 | Tuscaloosa County | Hartselle | Gulf Shores Sportsplex |
| 4:30 | Saraland | Hartselle | Gulf Shores Sportsplex |
| 4:30 | Bayside Academy | Robertsdale | Robertsdale High School |
| 4:30 | Spain Park | Spanish Fort | Orange Beach High School |
| 7:00 | Orange Beach | Gulf Shores | Gulf Shores Sportsplex |
| 7:00 | Mobile Christian | Daphne | Robertsdale High School |
| 7:00 | St. Paul's Episcopal | Fairhope | Orange Beach High School |
Saturday, Feb. 25
| | | | |
| --- | --- | --- | --- |
| Time | Team | Team | Location |
| 9:00 | Hartselle | Gulf Shores | Gulf Shores Sportsplex |
| 9:00 | Tuscaloosa County | Fairhope | Robertsdale High School |
| 9:00 | Spain Park | Orange Beach | Orange Beach High School |
| 11:30 | Hartselle | Spanish Fort | Gulf Shores Sportsplex |
| 11:30 | Tuscaloosa County | Daphne | Robertsdale High School |
| 11:30 | Spain Park | Bayside Academy | Orange Beach High School |
| 2:00 | Spanish Fort | St. Paul's Episcopal | Gulf Shores Sportsplex |
| 2:00 | Fairhope | Robertsdale | Robertsdale High School |
| 2:00 | Mobile Christian | Bayside Academy | Orange Beach High School |
| 4:30 | St. Paul's Episcopal | Gulf Shores | Gulf Shores Sportsplex |
| 4:30 | Daphne | Robertsdale | Robertsdale High School |
| 4:30 | Mobile Christian | Orange Beach | Orange Beach High School |
See All Dates

02/23/2023

02/24/2023

02/25/2023