Safari Club
Get Directions
Hours of Operation
Monday-Friday 4-10pm; Saturday 11am-10pm; Sunday 10am-9pm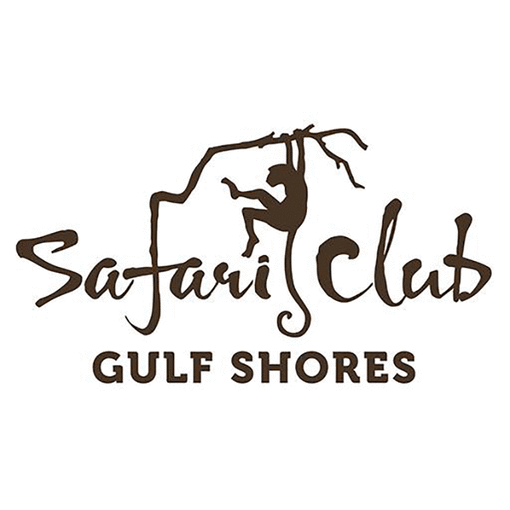 The Safari Club Restaurant features a wide variety of menu items from around the world, including vegan and vegetarian items and is the first "Green Certified" restaurant in the State of Alabama! The Safari Club Restaurant is a dining option for visitors regardless of whether they are entering or visiting the actual Alabama Coast Zoo.
Everything in the operation from the appliances to the compost that will return the sustainable garden targets following environmentally friendly standards. The Safari Club kitchen will also handle all food and beverage tasks for events at the park such as weddings, events, birthdays, and will feature an in-house bakery and wood-fired stove.
The decor is one hundred percent custom and is unlike any other food establishment in the region, even featuring a bar that has been milled from trees that were on the property and constructed to be truly one of a kind, connecting the inside to the outside. It's intended to look like something from Out of Africa featuring rich colors in wood, rusted tin, tents, and animal-themed decorations.
Chef Greg Buschmohle has visited countless domestic zoos and the London Zoo to go in search of ideas to connect the fare to regions that lend wide variations to menu items from around the world. There is truly something for everybody!
General Amenities:
Group Friendly
Handicap Accessible
Pets allowed
Wi-Fi
Bus/Motor Coach Parking
Free Parking
Days Open
Other Amenities:
Allergy or gluten-free
Steak
Dinner
Lunch
X-Holiday dining