Barefoot Private Family Jet Ski Co.
5749 Bay La Launch Ave., Slip C6
Get Directions
Hours of Operation
9AM-5PM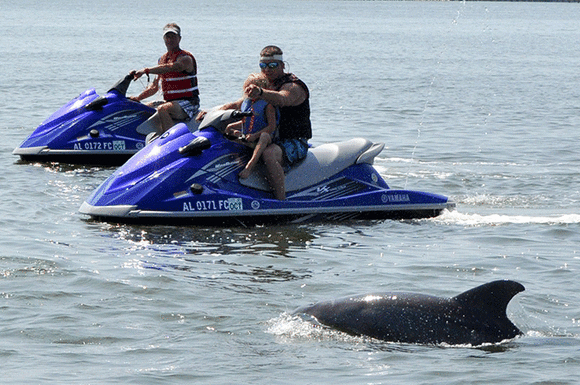 Complete Privately Guided Award Winning Jet Ski and Boating Dolphin Adventures!
We eliminate any overcrowded type tour you select. We go at your pace to make sure the best possible encounter available is made for you to see magnificent dolphins in the wild! We avoid unnecessary time pressures that rental companies place on your family to have keep up when you rent and take group tours. We have serviced well over 5000 families …one family at a time!
Features:
Dolphin Tour
Dolphin & Siteseeing Cruise
Jet Skiing