The 16th annual John L. Borom Alabama Coastal BirdFest
Wednesday, Oct 02, 2019 -
Saturday, Oct 05, 2019
Daily
Workshops are at various times. Check trip schedule for complete details.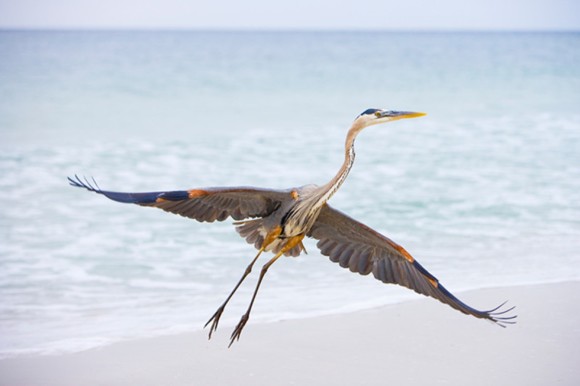 Admission:
Bird & Conservation Expo: Free. Prices, schedule, and registration for guided trips available online.
*As you make plans to attend this event during these confirmed 2019 dates, we will update this section with more details as soon as we learn of them. Meanwhile, last year's details are included below for you.*
Always the first full weekend of October, birders know the Alabama Gulf Coast is a prime spot to see birds during the fall migration, and since 2004, BirdFest has attracted visitors from more than 27 states and Canada—many returning multiple times. For both experienced birders and those new to birding, BirdFest offers more than 30 expertly guided tours, evening dinner events, workshops, and the free, family friendly Bird & Conservation Expo. Now a "birding and nature festival," BirdFest features trips that highlight local and migrating birds, wildflowers, alligators, dolphins, and other creatures that share our world. Check trip schedule for dates, prices and times. Registration will be open from 9 a.m. August 13 – 4 p.m. September 21.