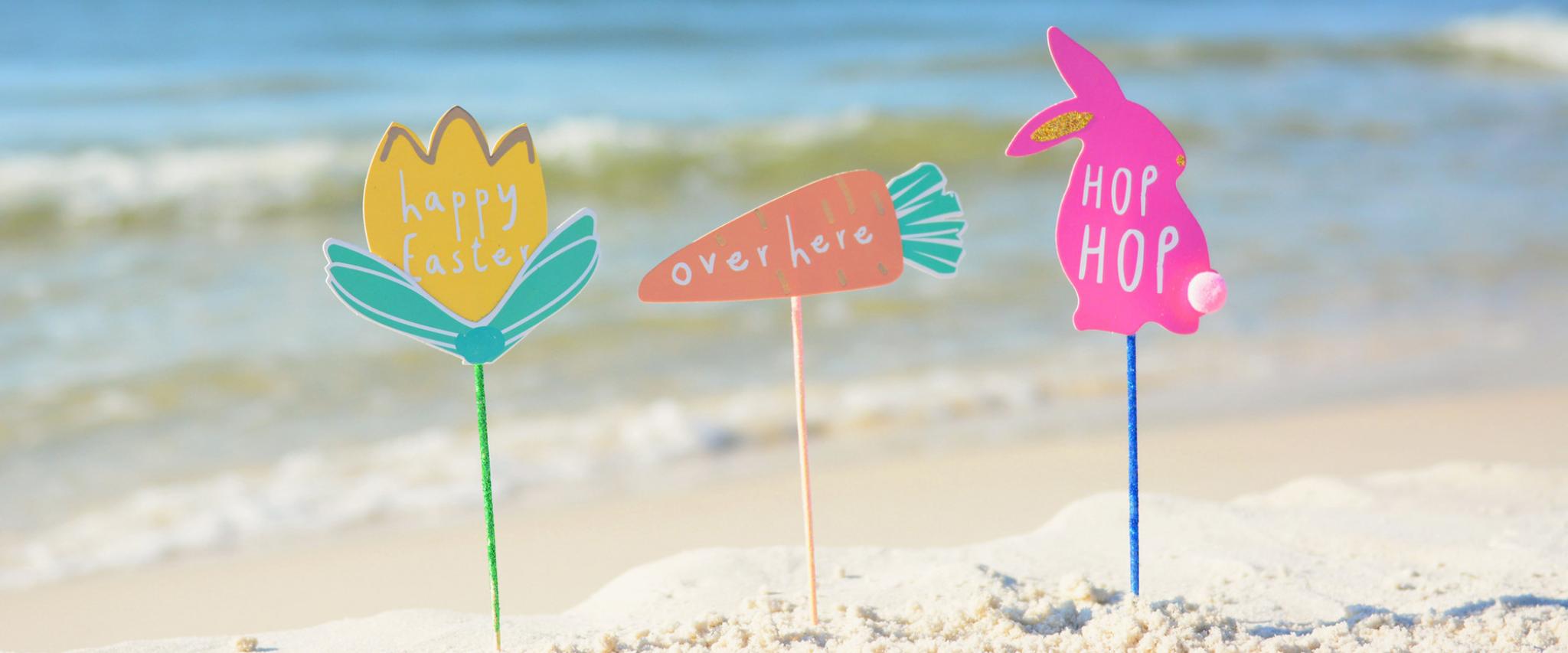 Celebrate Easter in Gulf Shores and Orange Beach
Whether you are looking for a special service or just the fun of an egg hunt, the Gulf Shores and Orange Beach area has plenty of options for visitors to the area.
March 29, 2012
Sunrise Services, Sunday, April 8
Theodore, Alabama 36582
251- 973-2217
6:00 AM- 8:00 AM
As the sun rises over Bellingrath Gardens and Home on Easter Sunday, April 8 please come and enjoy a special Sunrise Service with friends and family on Live Oak Plaza between the Bellingrath Home and the Boehm Gallery. The service will begin at 6:30 a.m. and is open to everyone in the community. During the service an offering will be collected to benefit The Interfaith Hospitality Network – The Family Promise Ministry. Chairs will be set up, but guests may bring their own.
251-948-3030
6:30 AM
The Hangout offers a service followed by a family-style, all-you-can-eat breakfast from 7:30 – 11:00 AM, kids 10 and under eat free.
11:00 AM
Worship on the Water at the Flora-Bama Lounge.
Egg Hunts, Sunday, April 8
251-948-3030 11:00 AM
The Easter Bunny arrives at The Hangout at 11:00 AM. The free egg hunt starts at 12:00 PM. Games and costume contests start at 1:00 PM. The Hangout suggests you arrive early to ensure that your children don't miss out on the fun.
Let your kids experience an Easter egg hunt in the sand at LuLu's at 2:00. The Easter Bunny will oversee the events.