5 Post-Event Tasks to Tackle
January 4, 2019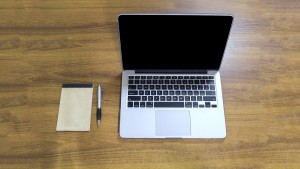 After months of preparations, when the last vendor or meeting attendee walks out of the venue doors, you may want to hibernate for the next week to rest and recuperate. But resist the urge to lock yourself away! There's still event work to be done – post-event work that is oftentimes key to the success of your next event.
After a good night's rest, fire up your laptop and tackle those last few tasks.
Gather Feedback. Feedback is where new ideas are spawned and where you learn what worked and didn't work. This information is best when gathered fresh. Get on your social media sites and buzz your attendees. Post specific questions as well as general, open-ended questions. You should also schedule a post-event email survey.
Number Crunching. It's time to balance the budget. Take a hard look at what worked and what segments you can improve for future events by looking at registration numbers, sessions attended and the cost or profit of those segments.
Website and Social Media Updates. If you left your attendees feeling energized and excited about your next event, be sure to update your website with upcoming information as soon as possible. Don't delay and let their enthusiasm cool.
Send Thank You Notes. Personalized notes go a long way in thanking speakers and even volunteers. In addition, don't forget your vendors. If someone went above and beyond for you, let them know you appreciate it. Their continued assistance may come in handy during your next event.
Your recap or debriefing meeting should be held soon so the information is fresh. Assess if your goals were met and how to improve your next event.
What tasks do you add to your post-event task list? Share them in the comment section below.