10 Tips for Planning a Homeschool Vacation
Gulf Shores & Orange Beach
November 8, 2017
When a homeschool family takes a vacation, it is often more than a vacation. It is about family and fun, plus a healthy dose of learning. How does a homeschool family pull off a great family vacation that can be fun and educational at the same time? It's all in the planning.  Use these tips for stress-free planning and a great trip to Gulf Shores!
Ask Your Family for Homeschool Vacation Destination Ideas
When planning a homeschool vacation, you might have an idea of where you want to go and what you want to do. Your family members might have totally different ideas. Have a family meeting and gather all the ideas. Decide which destinations are within reach and concentrate on those. If you're having trouble deciding, look at the destinations that have something for everyone. The Gulf Shores and Orange Beach area of Alabama offers a great mix of beach, outdoor fun, museums, art, food, shopping and family fun. It is the perfect place for your family's homeschool vacation.
Do Your Research
Once you have decided on your homeschool vacation destination, do your research. Look at local tourism sites such as GulfShores.com and request a vacation guide to be mailed to you. Guidebooks and brochures can be easier for the whole family to share and can be taken in the car on your road trip. (You can, also, access the interactive Gulf Shores Vacation Guide online!)
Look at accommodations and activities that your family might like. Use the guides and websites to get your family excited about the trip!
Make A Budget
Most families have a vacation budget. Know this number going in. This will help you decide your type of accommodations and activities, and how long you will stay.
In my experience, the Alabama Gulf Coast is one of the most budget-friendly family vacation destinations available. It is easy to find affordable places to stay and there are many inexpensive and free activities for the whole family. You can find great deals on everything from accommodations to dining to activities on the Deals page at GulfShores.com.
Make a List of Possible Activities
Family vacations should have something fun for every member of the family. Have each person make a list of activities they would like to take part in based on the research you all did previously.
If you are planning a homeschool family vacation, you are probably going to want to mix a little education in with the fun. The key is to find activities that are so awesome that the kids don't realize they are learning. The Alabama Gulf Coast has a ton of educational activities that will fit the bill.
You might want to explore a recent topic your kids just learned about or you might want them to learn something completely new. At the beach, they can learn about history, learn about the sea turtles that nest on the beaches, have an animal encounter at the Alabama Gulf Coast Zoo, visit an estuarium, learn about art, and more.
Plan Downtime
Destinations like Gulf Shores and Orange Beach have so much for families to do that you can easily overbook yourselves. Plan designated downtime. Relax on the white, sugar-sand beaches or at the pool. Allow extra time at meals. Family vacations should be time to do fun things together, but sometimes it is more fun to relax.
Let Your Kids Help Plan the Route
Nothing teaches map skills like planning a trip! Make a homeschool lesson out of mapping out your travel route. Use paper maps and atlases to allow kids to determine what roads to take and how long the trip will be. By the end of the trip, your kids will be pros.
Make sure you take the maps along on the trip. GPS is great until you don't have signal or you just get tired of looking at the tiny screen. You never know when you might need a map! Let the kids follow the route on the map as you travel, or ask them from time to time to find where you are on the map.
Make A Clothes Packing List
One good reason to determine your homeschool vacation activities ahead of time is that it helps you know what clothes to pack. Think about what clothing is necessary for each activity and write each item on your packing list. If you are staying at a condo or a house with a washer and dryer, remember you can pack lighter.
Gulf Shores and Orange Beach are very relaxed, so shorts and T-shirts will get you in just about everywhere. You will probably spend most of your time in a swimsuit, so don't forget your suits and beach towels!
Pack for Adventure
Homeschool family vacations are usually full of adventure. If you are heading to the Gulf Shores area, make sure you pack supplies for the beach, including things like buckets, shovels, nets for catching crabs at night on the beach or little fish in the water, binoculars, and field guides.
There are, also, great hiking and biking trails in the Gulf Shores area. You might even want to rent a kayak. Pack the right shoes and clothes for these types of outdoor adventures. And don't forget the sunscreen and bug spray!
Pack for The Road Trip
No matter how far your family is traveling, you will want to pack for the road trip. A few well-thought-out supplies can keep everyone happy and make the trip go so much smoother.
Put some water, fruit and other snacks in a small bag or box in the backseat so the kids can grab something whenever they need it. Pack some old favorites and add a few surprises. Everyone is happier when they are well fed!
You might want to pack a few books, guides and maps that pertain to the trip and your destination. Throw in an ocean coloring book or colorful picture books about sea turtles or dolphins for the littles. Family games like travel bingo and the old standard license plate game can keep everyone busy for a long time.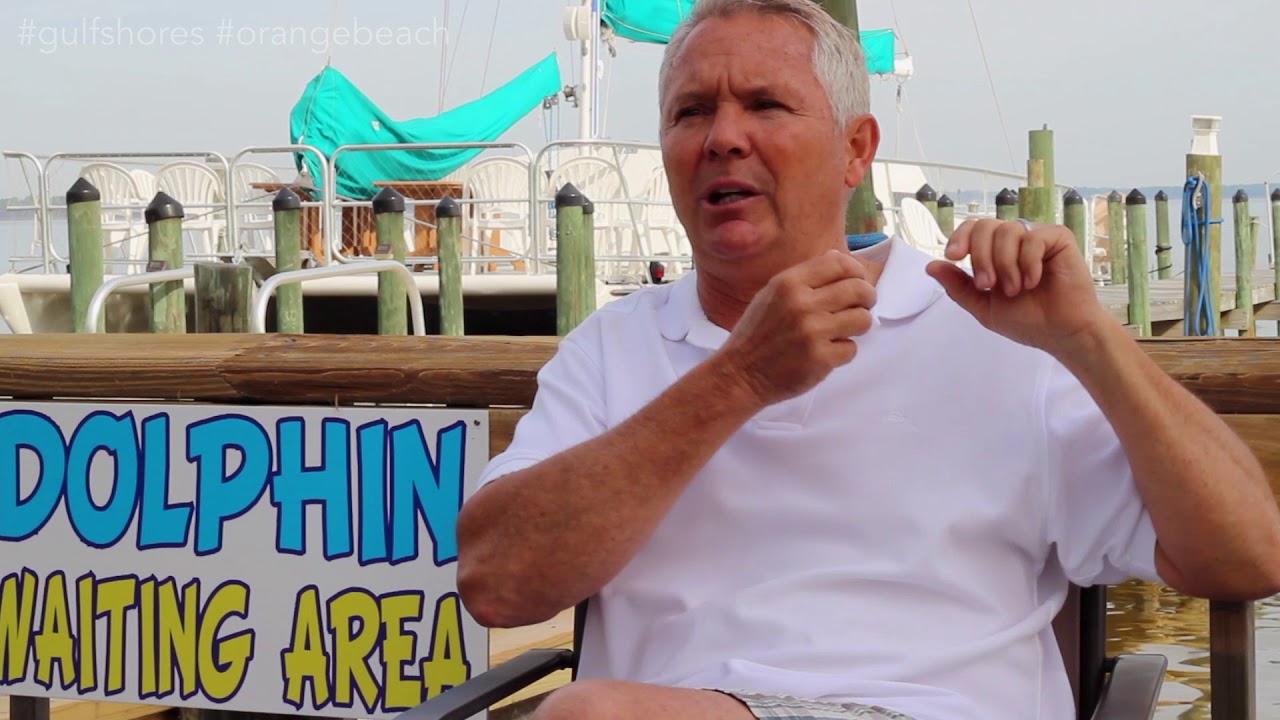 Dolphin Fun Facts
With Captain Bill Mitchell of Orange Beach, AL
Educational and fun, Orange Beach dolphin cruises offer a peek at the world of the native bottle-nose dolphins and a window into nature's beauty and other wildlife. Come aboard for a trip that's truly magical.