What I Learned from Vacationing with Grandchildren
A vacation with grandchildren can be exhilarating, fulfilling, and frustrating. If you're planning an upcoming trip with your littles, here are five things I've learned from traveling with grandchildren.
November 29, 2017
My granddaughter began traveling with us (quite by accident) at the tender age of three weeks. Since then we've included her in most of our family adventures. Here are five things I've learned from traveling with grandchildren.
1. Overpack. Remember the saying to only pack half of what you think you will need? That doesn't work with small children! Babies, toddlers and preschoolers are messy. No one plans on their child spilling something at every meal or running into the Gulf fully clothed during a walk. It's better to have a supply of extra outfits and diapers handy than to spend time shopping for new clothing or finding somewhere to wash their outfits if your beach lodging isn't equipped with laundry facilities.
2. Bring their favorites. No matter how excited the kids are about their vacation, they're in a different environment than home. Bring a favorite toy or book to help them feel secure. Remember their favorite snacks or treats might not be available, especially if they have food allergies. I always pack a small bag of allergy-friendly treats before we leave home.
3. Plan activities the entire family will enjoy. Before leaving home, visit the Gulf Shores and Orange Beach website to check out the available activities. If the kids are old enough, ask their input on attractions to visit. Compromise is key. We spent one afternoon exploring Historic Fort Morgan, satisfying the history buffs in the family, and then walked over to the adjoining beach for splash time. Also, plan activities that sneak in relaxation time, like a sunset dolphin cruise. The kids will search for dolphins, while the adults can relax and enjoy the scenery.
4. Find family-friendly restaurants. Take the stress out of dining by researching restaurants before you visit. Check out the menu to determine if there are kid-friendly items. We also check for outdoor seating. Not only does it usually provide lovely views, it makes it easier to handle a tired and cranky child. When visiting Gulf Shores, our favorite kid-friendly restaurants are The Gulf, with all outdoor seating and sandy areas for playing, and Bill's By the Beach with its own play area.
5. Consider a Condominium. I've discovered so many advantages to staying in a condo! The kids have space to spread out their toys and play while I relax and watch them. Having a kitchen makes it easier for me to store snacks or cook quick meals, and the washer/dryer means I don't return home with a suitcase full of dirty laundry. There's also the added advantage of privacy. The kids can have their own bedroom for those earlier bedtimes without the adults disturbing their rest.
If you've never taken a vacation with the grandchildren, now's the time to pack and head to Gulf Shores and Orange Beach!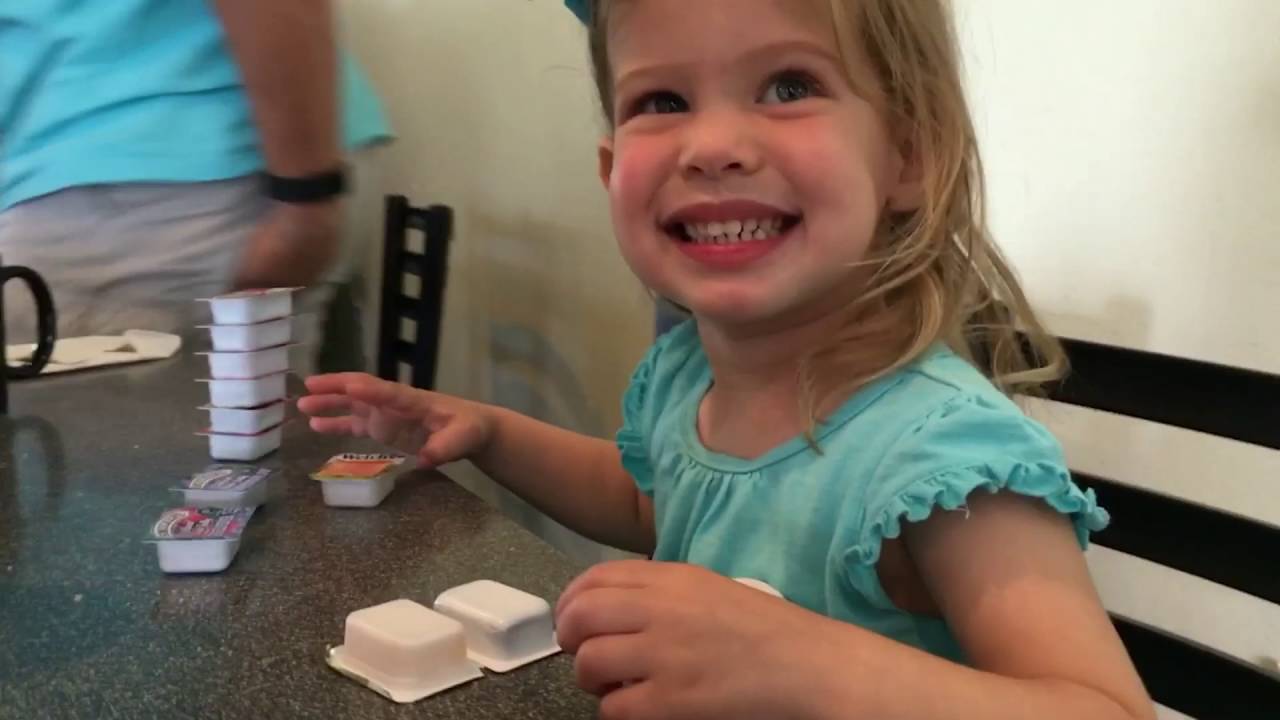 Family-Friendly Dining in Gulf Shores and Orange Beach
It's dinnertime! Gulf Shores is famous for its family-friendly vibes and its dining scene is no exception. Kids love the yummy beach eats and fun island atmosphere -- the perfect recipe for some happy little eaters! #GSOBeyw