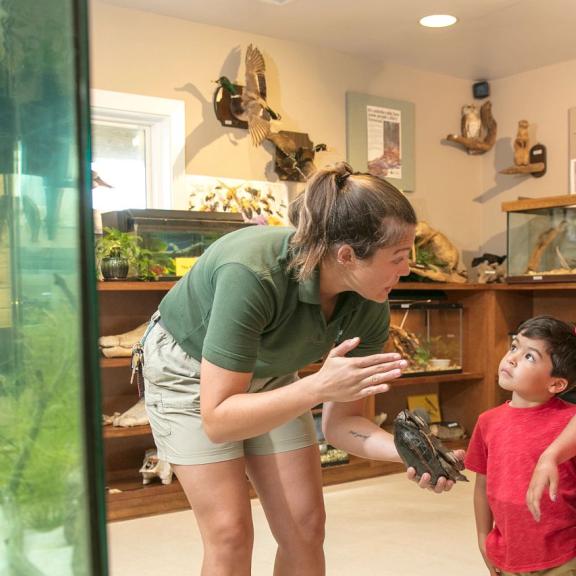 Exciting Edutainment at Gulf State Park's Nature Center
Whoever said learning isn't fun has obviously never been to the Nature Center at Gulf State Park.
February 8, 2021
Please note, in order to keep guests and staff safe, the Nature Center is practicing social distancing for all programs and will be operating at a limited capacity. Admission to these free programs will be granted on a first-come, first-serve basis.
The Nature Center is conveniently located near the Gulf State Park Campground and Hugh S. Branyon Backcountry Trail. If you're lodging at the campground, all it takes is a quick walk or bike ride to get to the center. You can even bring your pets! With the Backcountry Trail nearby, the center is easily accessible for those biking and hiking throughout the park. The amphitheater and picnic areas also make for great places to rest during your day out on the trail. 
Along with the Nature Center, guests can find plenty of other educational experiences at the park's Interpretive Center and Learning Campus. To learn more about the park and all of its amenities, visit our Gulf State Park page.