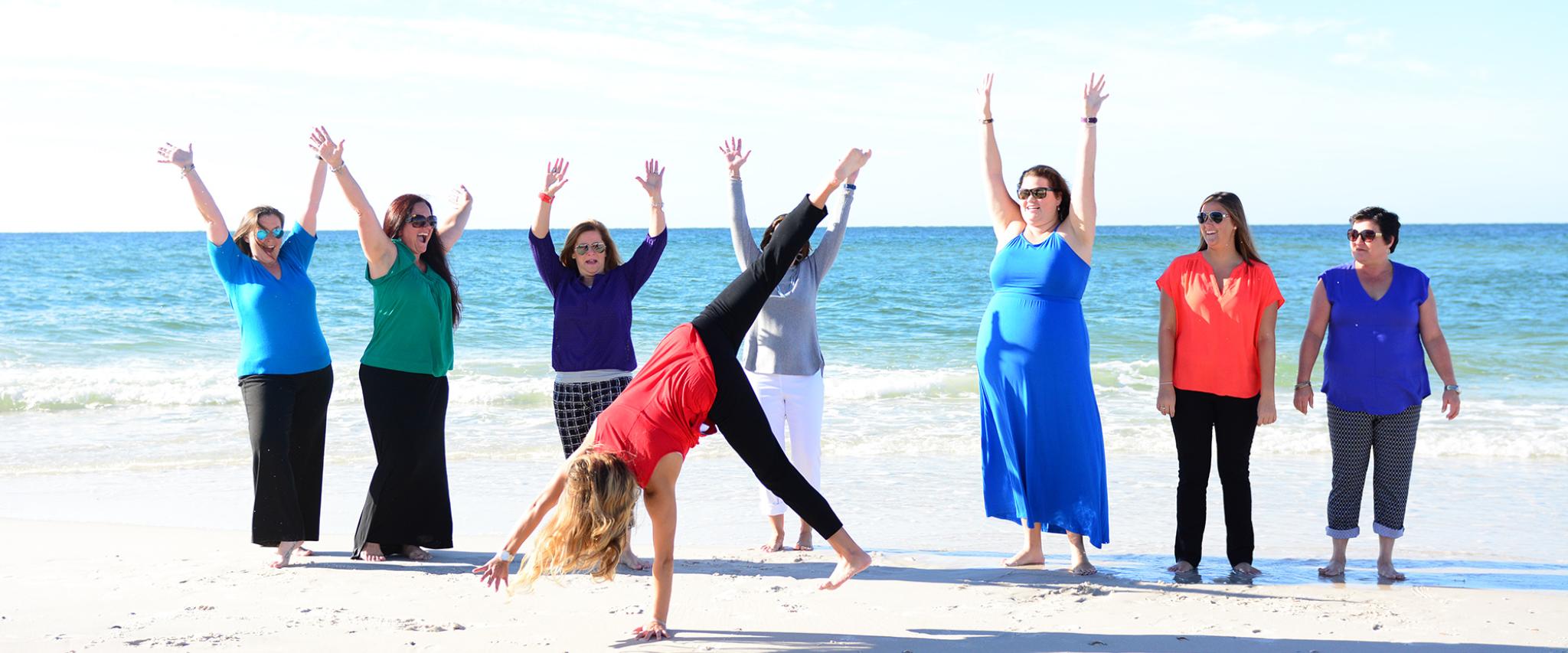 Ignite Your Team's Passion
Does it feel like your team has fallen into an uninspired rut? The ideas below may help as you brainstorm ways to ignite their passion.
September 18, 2019
Get to know your team. Ask your team members what interests them, what their talents and hobbies are, and where they feel there could be an improvement in the workplace. Using this information may help build relationships and could lead to a shift in job responsibilities to highlight their strengths. Team building in the workplace enables better communication and better relationships, and ultimately increases productivity. The Alabama Gulf Coast area offers many team-building opportunities to help you accomplish this during your destination meeting.
Promote a positive work environment. Nobody thrives in a negative environment, so ensuring your team has a positive workplace will help them enjoy coming to work. Consider ways to create a bit of friendly rivalry between co-workers, or plan an afternoon for an out-of-office activity such as Breakout Games and Escape House Waterville. If appropriate, encourage your team to personalize their workspaces with art and family photos. Allowing a fun work environment will keep your team motivated and they will see that you care about their happiness as well.
Provide appropriate training. Insufficient training often results in individuals feeling unable to perform at their best. One of the best things you can do is provide your team with opportunities to improve their own skills. When a team member shows interest in learning a new skill or delving more deeply into current skills, help them grow and you will prove that you have their interest at heart. Take it a step further by planning a training session away from the office. Gulf Shores and Orange Beach offers many meeting venues suitable for small or large groups.
Listen to your team. Embrace an open-door policy so your team knows you are approachable. Ask them where they see opportunities to increase productivity, efficiency, morale and more, then find a way to make those changes where feasible. Work together to solve issues, and encourage alternate suggestions when an idea cannot be incorporated.
Plan a retreat. A great way to show appreciation to your team is to plan a getaway. Whether a long afternoon luncheon together or a weekend out of town, enjoying time away from the office is important for bonding and morale, and will help keep everyone motivated. Gulf Shores and Orange Beach offers many great meeting facilities as well as numerous activities for building team spirit.
We would love to help you and your team reach your goals. For more information regarding how we can be of assistance, contact our sales team today.