Winter is a time of year I love visiting Gulf Shores and Orange Beach.
November 4, 2020
Any season is a great time to visit the 32 miles of pristine beaches in Alabama, but winter does hold a special place in my heart. It offers a fantastic getaway from the cold that Old Man Winter likes to dish us in the Midwest.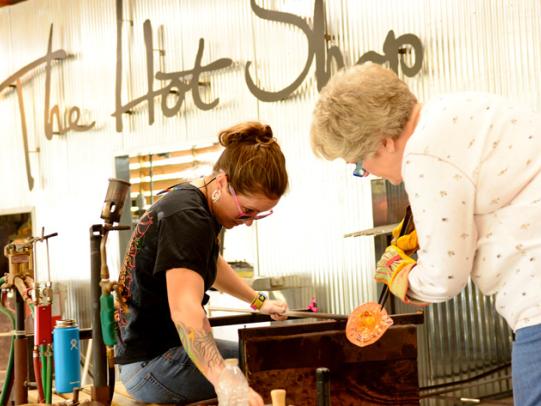 GLASS BLOWING
A simple, yet creative way to spend a winter day in Orange Beach is to sign up for a class at The Hot Shop at The Coastal Center in Orange Beach. The staff here is patient and they will make sure you create a glass project that you are proud to claim as yours. A tip I can give you, is to be sure to wear closed-toed shoes. This is a working glass studio and it's important to remain safe.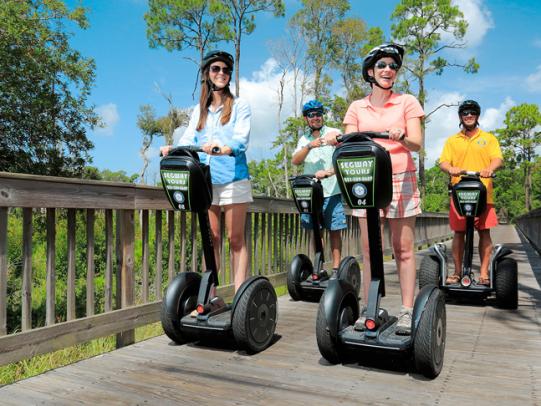 EXPLORING ON A SEGWAY
There's something extra special about connecting with nature while riding on a Segway. The Hugh S. Branyon Backcountry Trails offer miles of opportunity to hop on one. I love the fact that there are trustworthy guides in the area to show visitors the best trail experiences possible. I have ridden a Segway through the trails with Coastal Segway Adventures and loved every moment of it. From the birding opportunities and unique bridges along the way, it's a memorable way to see the area. The trails here are endless and you are sure to find a quiet spot you can claim as yours.
Gulf Shores and Orange Beach will not disappoint you when you visit during the winter. I'm a huge fan of visiting this time of year and would love to see you along the Alabama Gulf Coast this season.