Spring Ahead for Fun in the Sun
Enjoy spacious beaches, smaller crowds and lower rates on lodging than you'll find during summer months.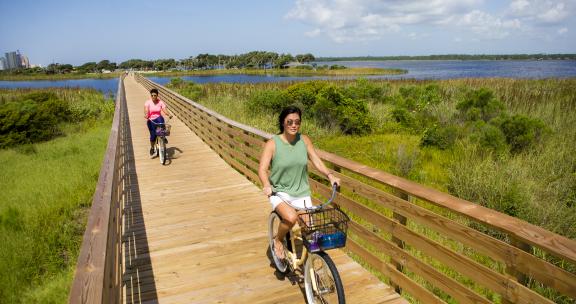 Let's Begin Summering This Spring
When the first hint of springtime fills the air, the urge to get outdoors is strong for beach-loving families. 
Clear, blue skies and white-sand beaches lure families to spring ahead and enjoy a vacation to Gulf Shores and Orange Beach. Your family's next adventure awaits on Alabama's 32 miles of sprawling beaches. Don't know where to begin? Browse our vacation tips. 
From trails to boardwalks, kayaking and parasailing the Gulf, you don't have to wait for summertime to enjoy a vacation on Alabama's beaches. Warm up for summer with a spring getaway.
Not sure what you and your kids will need at the beach? Check out our guide to packing for a family beach day in Gulf Shores & Orange Beach. Katie gives us a peek inside the perfectly packed beach bag with much more than just sunscreen and a book! 
What Travel Bloggers are Saying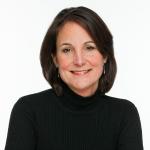 Sue Rodman
Co-Founder
365 Atlanta Traveler
"Our family likes to be active on vacation. Spring is the best time to explore the more than 25 miles of the Hugh S. Branyon Backcountry Trail before it gets too hot. Renting bikes at Beach Bike Rentals is super easy, because the shop is located right on the trail. While back on the trails, we felt miles away from the hustle and bustle while we explored. Afterwards, we pedaled off the beaten path for a superb lunch at Anchor Bar and Grill, and the best darn fish tacos I've ever had."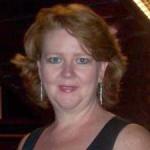 Becky Beall
Freelance Travel Writer
The Travel Voice by Becky
"Following a cold couple of months in the South, there's no better way to remind ourselves of the promise of summer than a springtime trip to Gulf Shores or Orange Beach. Enjoy the amenities of summer, but most everything is less expensive. You may have to pack some long-sleeved tees for evenings, but the newly found adventure will be worth it."
Adrian Kulp
Founder
Dad or Alive
"Gulf Shores was one of our best family trips last year. Each day was like peeling a (sweet!) onion - layers of fun, GREAT food, people and fascinating places to explore. Our list is already made for 2019."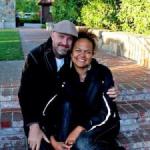 Samantha Nelson
Travel Blogger
Those Crazy Nelsons
"Vacationing in Gulf Shores in the spring is the best way to break out of the winter blues! I like coming out of winter hibernation and seeing the sunny beach weather and beautiful Gulf waters. It gets me excited for the warm summer days ahead."
Alabama's Instagrammable Moments