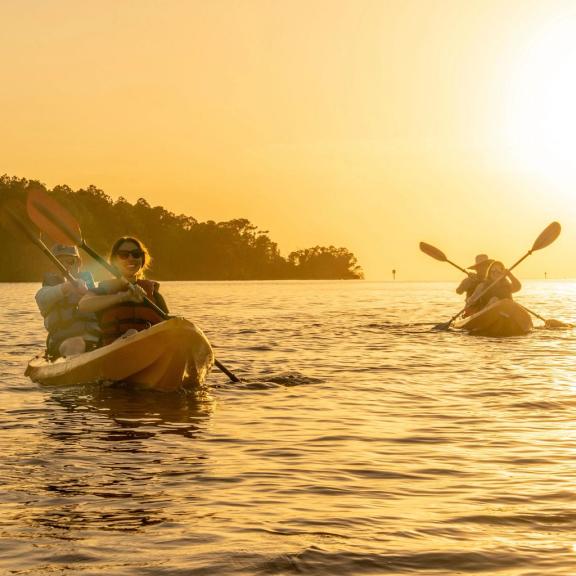 Let's Paddle
In Gulf Shores & Orange Beach
Coastal Alabama Back Bay Blueway
From Cypress swamps to fresh water lakes, paddling along the Alabama Gulf Coast is quite the adventure. The Coastal Alabama Back Bay Blueway offers four distinct trails with 21 launch sites that take paddlers around the waterways surrounding Gulf Shores, Orange Beach and Fort Morgan. Whether by canoe, kayak or paddleboard, the Coastal Alabama Back Bay Blueway offers plenty of variety for your next paddling adventure.
For launch site details, follow the trails to the right.
Our free Back Bay Blueway brochure includes a map and details about each of the launch sites. Visit our Welcome Centers to pick up a copy or order online.