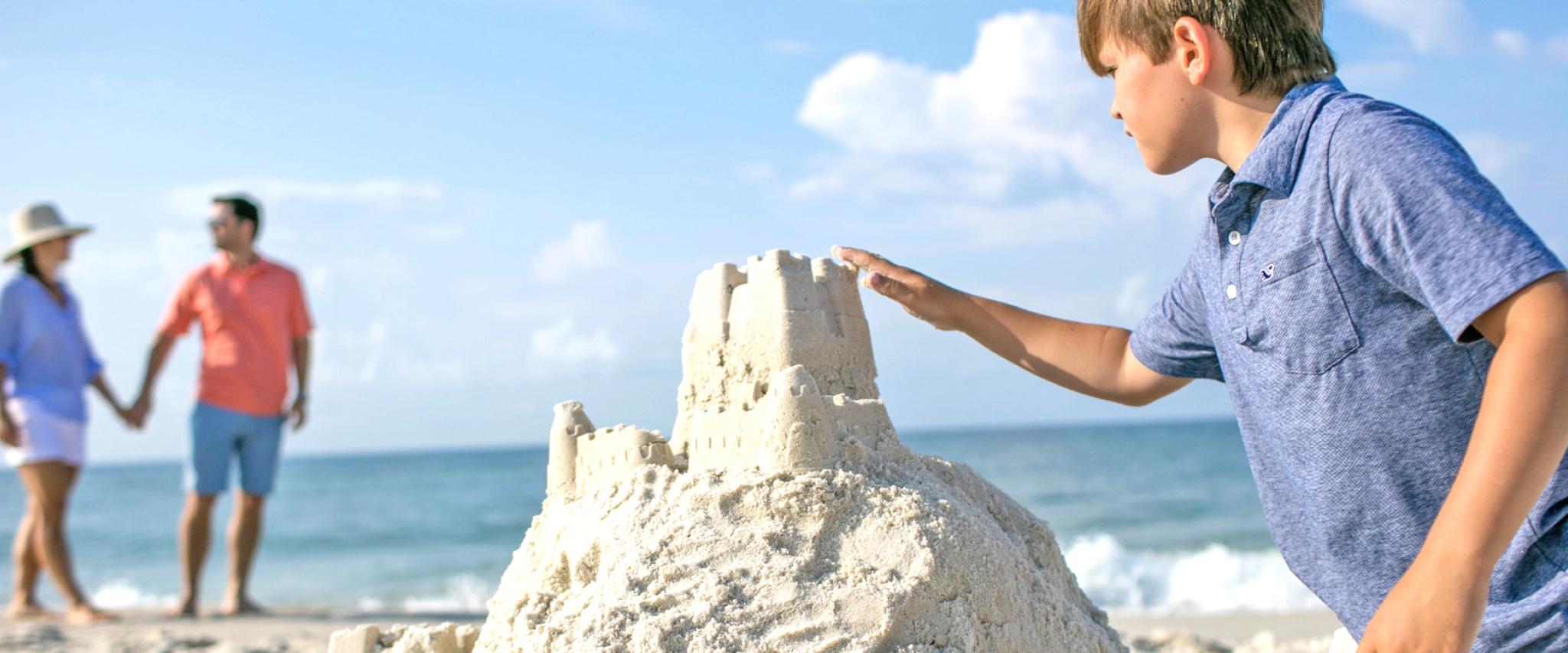 Top Activities During Your Spring Break Getaway to the Alabama Gulf Coast
November 20, 2019
The Alabama Gulf Coast features an abundance of family-friendly activities for after the game.
Downtime during your Gulf Shores and Orange Beach trip will be far from boring when you choose any of the activities available in this scenic coastal area.
1. Golf. Are you an avid golfer or even a just-for-fun hacker? Pack your clubs when you head to Alabama's Gulf Coast where you're sure to have a swinging good time from the moment you step onto the greens until the last putt of the day. Play signature, award-winning courses designed by golf greats such as Arnold Palmer, Earl Stone and Jerry Pate. You'll be challenged while playing a unique, yet fun round of golf. Not into swinging the club? You'll also find related games here, including disc golf and foot golf.
2. Fishing. Anglers who want to hit the high seas with a rod and reel should bring their fishing gear along on any Gulf Shores and Orange Beach trip. Offshore and inshore vessels are available for charter during your stay with captains who are knowledgeable about the best place to drop a line. If you'd rather stay on dry land, The Gulf State Park pier offers 2,448 feet of fishing space along its rails. And, there's shore fishing, gaining in popularity as almost anyway can enjoy it.
3. Water sports. If fishing isn't your thing, no worries! There are plenty of other opportunities to get out on the water in both Gulf Shores and Orange Beach. Water recreation is in abundance including kayaking, jet skiing, parasailing and paddleboarding. Catch a wave of excitement when you try one or all these thrilling activities.
4. Eating. Pack your appetite and set your sights on fresh seafood right out of the Gulf of Mexico. With some of the country's most renowned chefs, you'll be pampered with mouthwatering dishes and creative culinary treasures the likes of which your taste buds have never seen. And, don't worry if seafood isn't your cup of tea. There are plenty of other dining options including great waterfront locations.
5. Beach. This one may sound like a no-brainer to those who are beach lovers. We are truly proud of the sugar-white sand and the brilliant blue water here on the Alabama Gulf Coast. Whether you take a stroll beside the waves, toss a football on the beach or simply bask in the sun, it's certain this idyllic place to unwind at the end of the day.
6. Build a sandcastle. Enjoy family-fun and something new with lessons on how to build a sandcastle. Sand Castle University comes to you wherever there is sand and water, and teaches this hands-on, fun-filled class where you'll leave as an expert builder.
7. The Ferris wheel. The Wharf at Orange Beach is a terrific place to hang out anytime thanks to a myriad of activities from shopping and dining to mini-golf and a fun Ferris Wheel ride offering a bird's eye view of the area. (Tip: it's even better at night.)
What activities are you most looking forward to while visiting Gulf Shores & Orange Beach?