A Beach Tour via Insta-good Photos
November 8, 2018
A photo is worth 1,000 words, right? Really, it's worth much more than that. It's memories of long days in the sand, first-time toddler toes touching the water, new adventures and great escapes. No one tells the story of Alabama's beaches better than our faithful fans. So read on and view on as our fans set the stage for a beach tour via photos.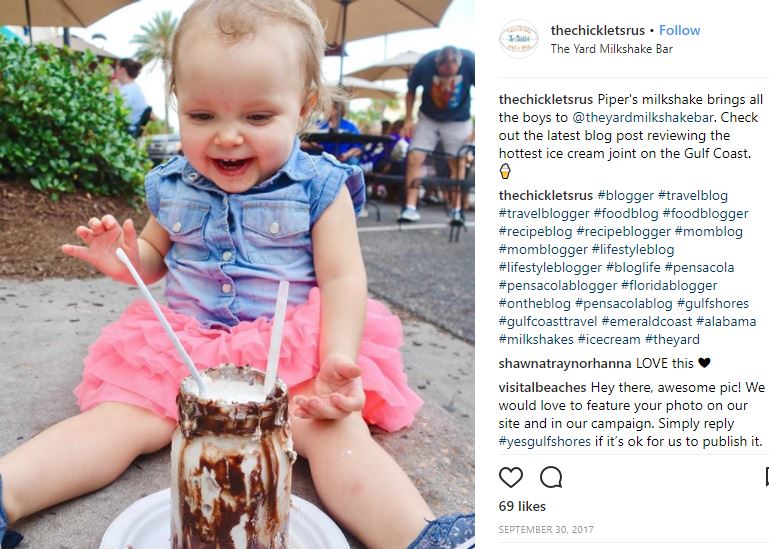 Treats are even sweeter at the beach!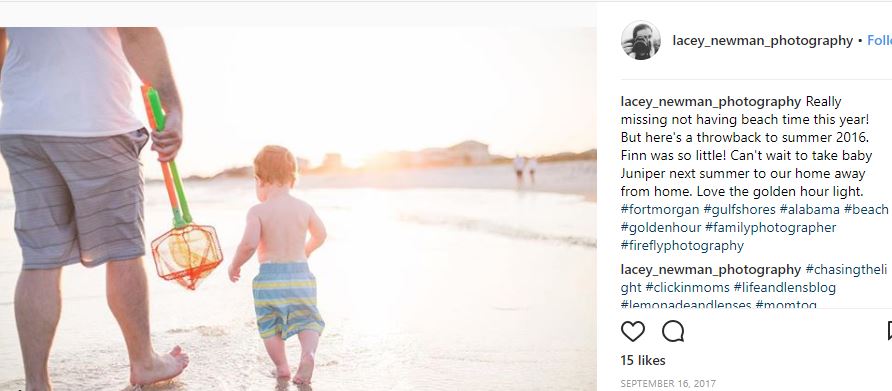 Toes in the water for the first time is always an Insta-worthy event.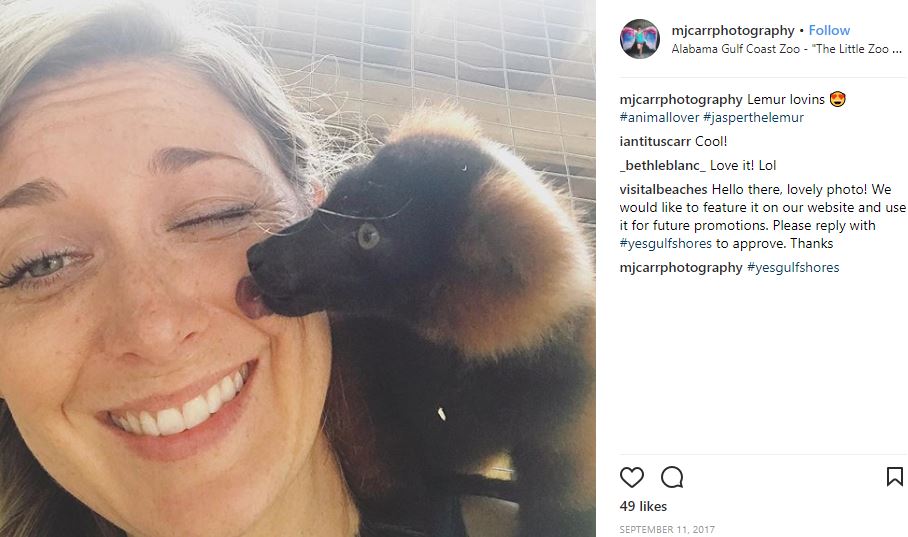 A little lemur lovin' at the Alabama Gulf Coast Zoo might tide you over 'til your next visit.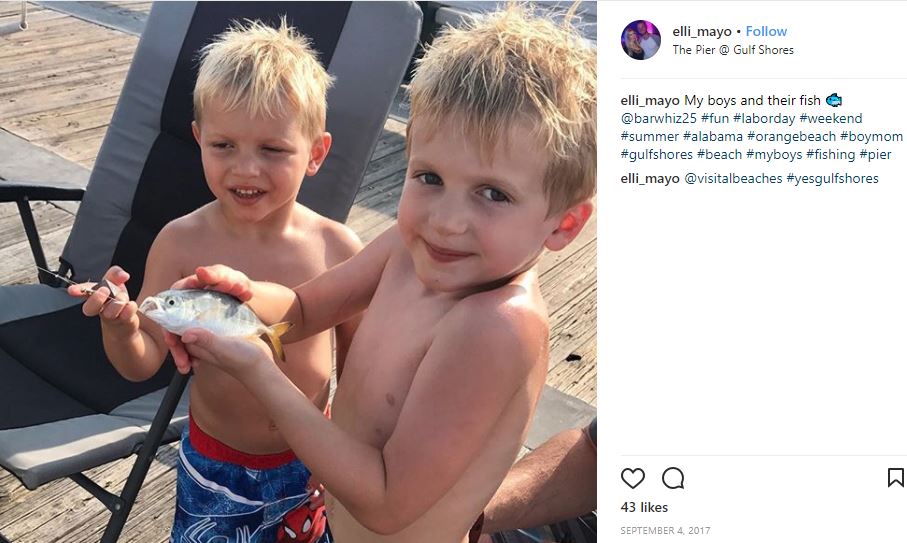 Here, fishy fishy! The Gulf State Park pier is the perfect spot for anglers of all ages.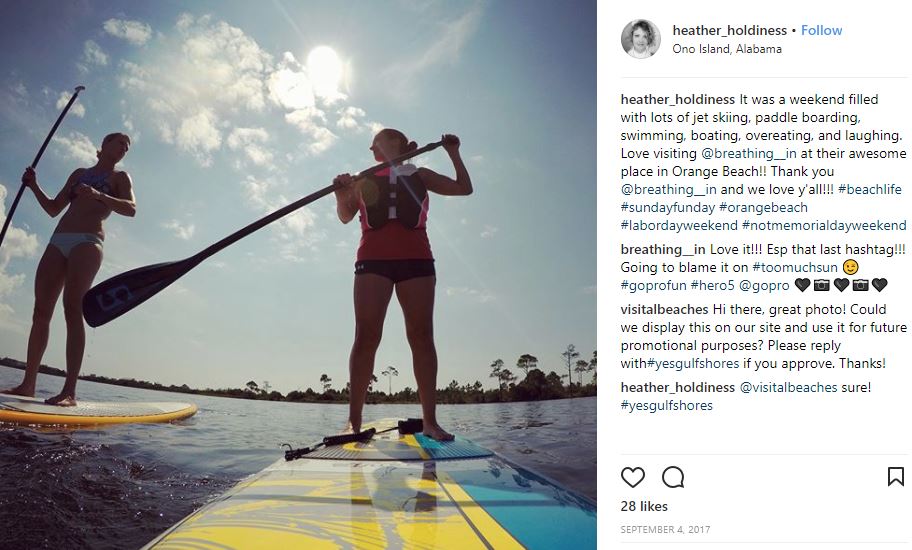 Water lovers, have we got something for you! Actually, we have a lot for you: standup paddleboarding, kayaking, boating . . .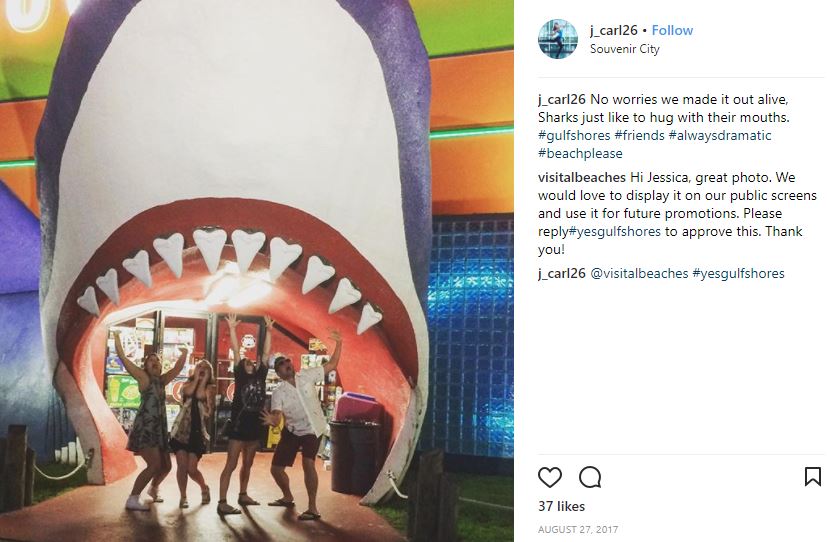 Let's be honest. No trip to Gulf Shores is complete without taking this iconic photo at Souvenir City.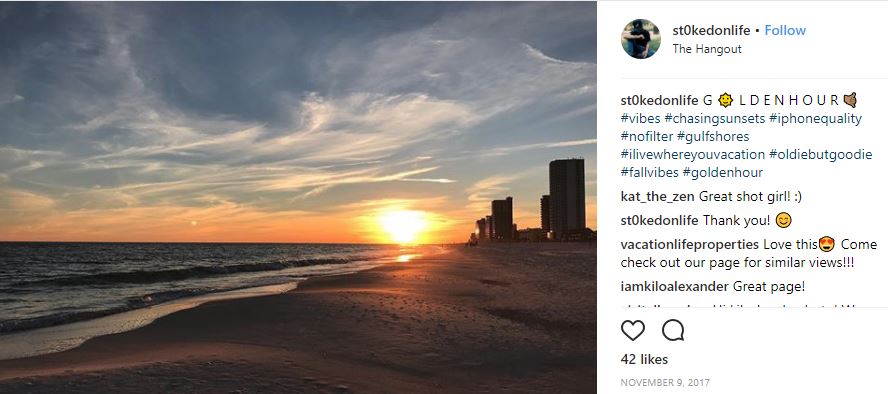 Chasing sunsets. There's nothing quite like a sunset on Alabama's white-sand beaches.

How do you spend an Insta-good vacation in Gulf Shores and Orange Beach? Scroll our Instagram feed at VisitALBeaches for vacation inspiration. The next time you're here, tag us in your Insta-worthy vacation photos.