Vote Your Favorites during #BeachMomcation 2018, April 22-25
April 14, 2018
Chances are, you either know a tired mom or you are a tired mom. Either way, this blog is for you! Celebrate mom-hood by taking a few days to be the virtual tour guide for two travel bloggers, Danielle of Pretty Extraordinary and Clarissa of Clarissa Explains it All! Help them discover all the ways to relax and enjoy a beach momcation on Alabama's white-sand beaches, April 22-25. Who knows? You may just get inspired to plan your own momcation (or dadcation) in Gulf Shores and Orange Beach! Are there restaurants and activities you want to experience in Gulf Shores and Orange Beach, but would love to hear another person's experience? You'll have the chance during the #BeachMomcation FanGuide.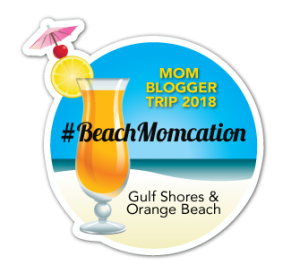 Who decides how Danielle and Clarissa will spend their momcation? You! You're the virtual tour guide, determining where these two moms go and what they will experience in Gulf Shores and Orange Beach. On Sunday, Monday and Tuesday on our Facebook page, as well as on Twitter and Instagram, we will give you two choices for each voting period and ask you what restaurants and activities these two should experience during their trip. You can cast your vote for your favorite spots or the spots you want to hear more about directly on the social media post. The choice is yours! Be sure to use #BeachMomcation in your comment and tap the choice you want to see more of. Over the course of the four-day momcation, there will be a lot to choose from. The voting selections include:
Sky Surfer Parasail OR BeachFlight Aviation
Vote: Sun., April 22, 10 a.m. – 2 p.m.
Vote: Sun., April 22, 4 – 8 p.m.
The Hot Shop OR The Clay Studio
Vote: Mon., April 23, 9 a.m. – 1 p.m.
Sunset Corkroom OR Big Beach Brewing Co.
Vote: Tues., April 24, 10 a.m. – 2 p.m.
Danielle and Clarissa will also get to experience Alabama's white-sand beaches with their toes in the sand, as well as aboard the Cetacean catamaran for a sunset sail. They will enjoy the coastal culinary creations at The Gulf, Voyager's, Coastal, Anchor Bar & Grill, The Southern Grind and Bahama Bob's. How to Vote Voting is easy! On Facebook, select the post asking for votes and tap the option you want Danielle and Clarissa to experience. On Twitter, you must cast your vote using #BeachMomcation in your tweet. On Instagram, follow @VisitALbeaches and find the voting post. Comment with your selection and use #BeachMomcation.