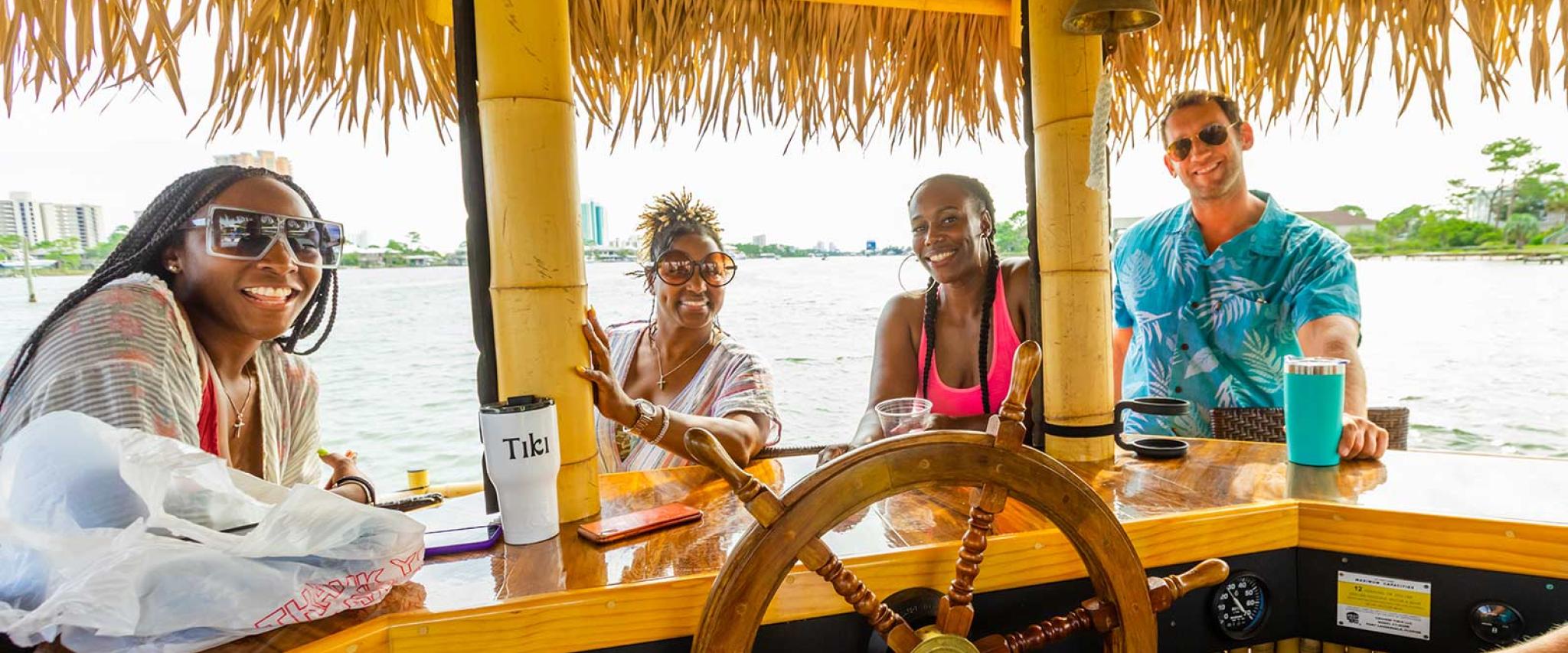 7 Unique Ways to Spend Your Summer Vacation
The beach is the number-one reason visitors choose the Alabama Gulf Coast as their vacation destination.
April 18, 2020
The white-sand beaches coupled with sweet Southern charm create the perfect place for a beach retreat. The endless days basking in the sun and sand are things we dream of, and the excursions and vacation adventures offer great summer memories.
Make sure you dedicate plenty with your feet in the sand. However, when you aren't at the beach, we recommend taking advantage of these fun ways to spend your summer vacation.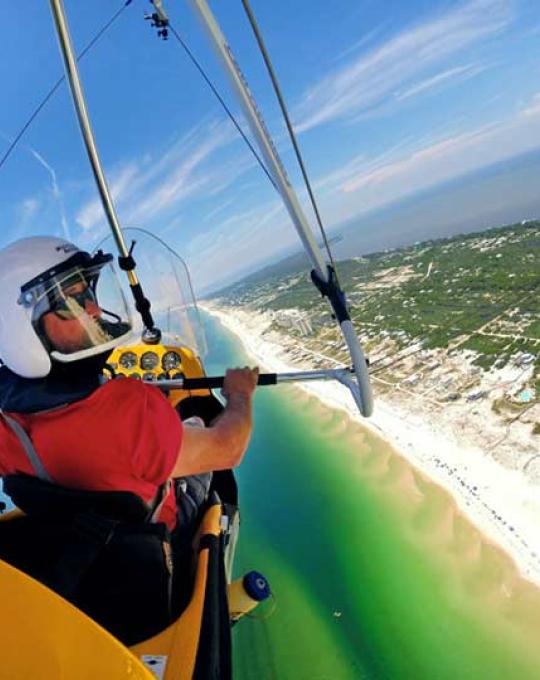 BeachFlight Aviation
1.) If you're a thrill seeker looking for an adventure, experience the beach by air with BeachFlight Aviation on a Light Sport Trike. With a bird's-eye view of the coast, this sightseeing tour flies high over Gulf Shores, Orange Beach, Fort Morgan and even beyond. If you're not an aviation enthusiast, this may be the ride of your life and an unforgettable memory.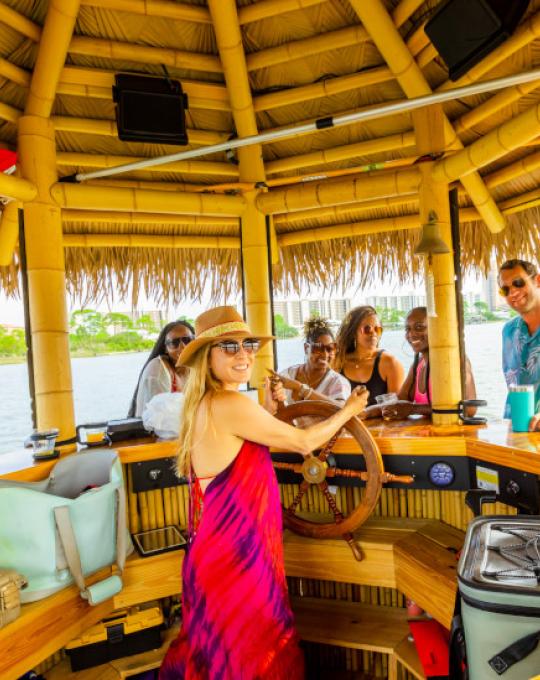 Cruisin' Tikis Orange Beach
2.) Relax and have a lazy time on the water with Cruisin' Tikis Orange Beach. Enjoy the tropical vibe with good tunes and good drinks (you bring what you like), your people and a professional Captain. Create fun memories with this one-of-a-kind experience.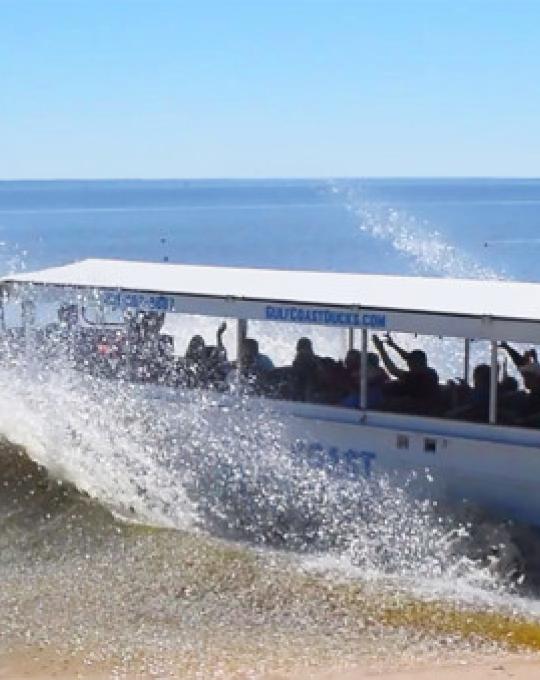 Gulf Coast Ducks
3.) Take a 50-minute tour of Orange Beach via the Gulf Coast's only water AND land vehicle — Gulf Coast Ducks. Learn area history and be reminded of why Alabama's Gulf Coast is a stunning backdrop for a vacation.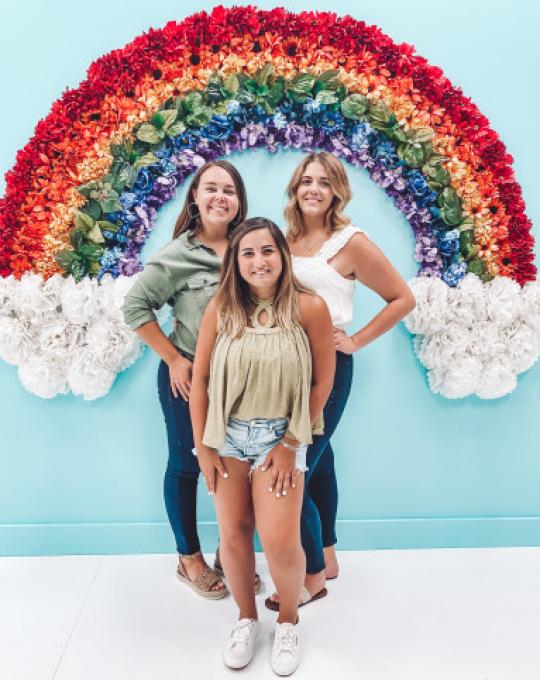 The Photo Op Shop
4.) Photo ops anyone? The Photo Op Shop offers an interactive photo experience in self-serve photo studios where you'll feast on colors, rainbows, enchanted gardens and more. There are lots of pricing options making this experience affordable and a great way to capture memories of your beach vacation.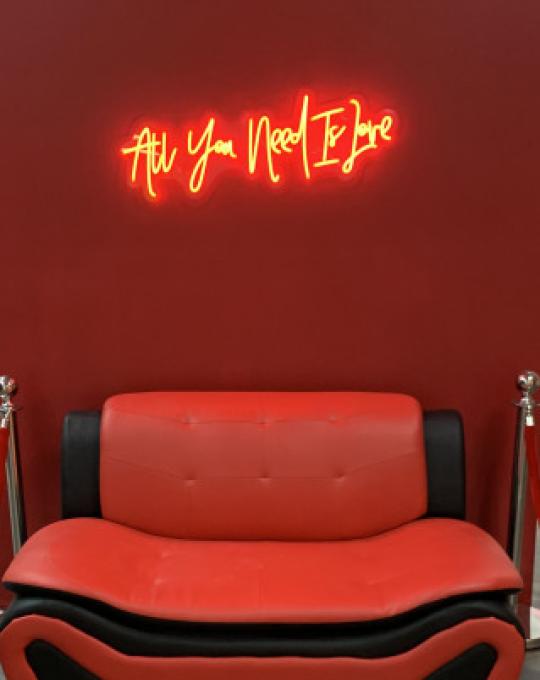 The Cool Shots Selfie Museum
5.) Up your selfie game at The Cool Shots Selfie Museum, choosing from more than 50 cool, attention-grabbing backdrops for popular social media platforms. Visit this happening spot at The Wharf in a 4900-square-foot space where you can also host a birthday party, wedding reception or other event.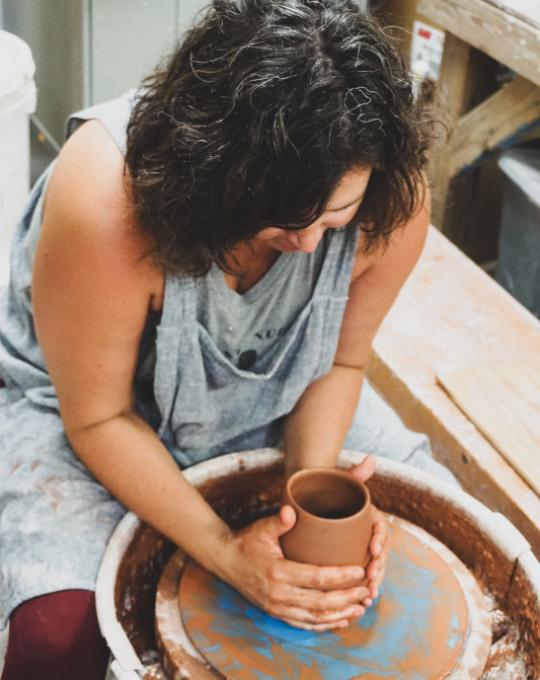 The Clay Studio
6.) Let the resident ceramic artist at the Coastal Arts Center in Orange Beach show you how to make beautiful artwork in The Clay Studio. A variety of techniques – including hand building, wheel throwing and painting – create unique pottery.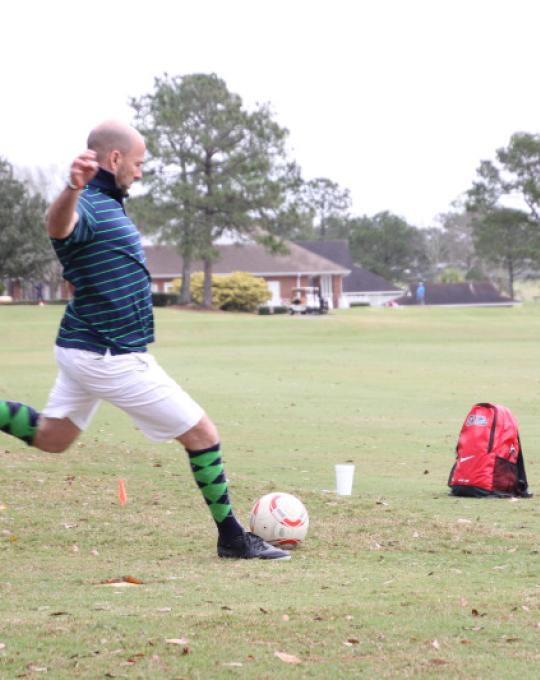 FootGolf
7.) Make plans to visit the golf course for a family-friendly game of FootGolf. Play 18 holes of the area's newest sport by combining golf and soccer. No equipment is needed except a good pair of tennis shoes and some sunscreen. Visit one of the most sought-after courses at Craft Farms Golf Resort's Cotton Creek course and spend the day doing something different.
Plan your next beach vacation or a weekend getaway with ease using our vacation guide, and by all means, don't miss out on a great adventure or a family-fun outing. Discover the treasured moments of a Gulf Shores and Orange Beach vacation.