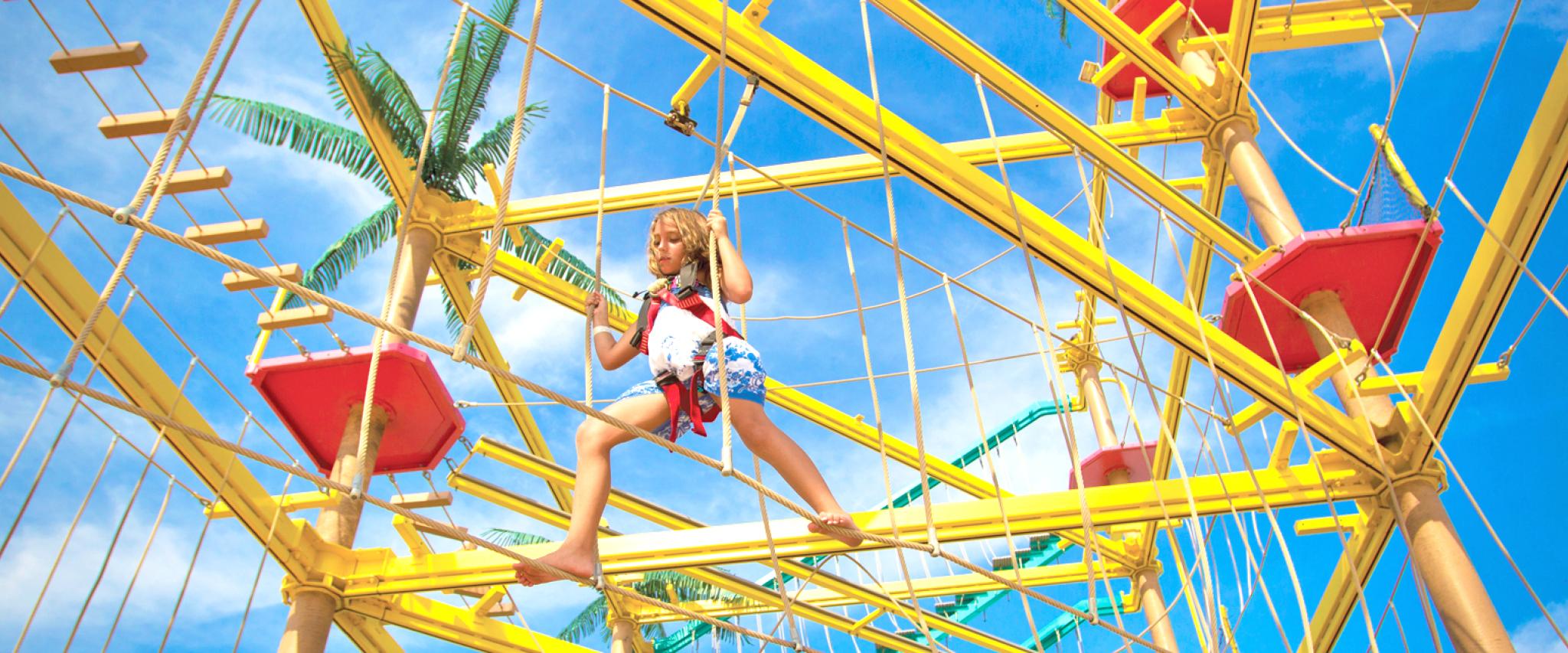 My Favorite Kid-Friendly Attractions on Alabama's Beaches
When your family loves a destination, don't the things you do become more than just vacay-fun? Don't they become like family traditions?
August 24, 2020
Our family loves Gulf Shores and Orange Beach, and we return as often as possible. The family activities we cherish have become our beach traditions, things we don't mind doing each time we visit. Sure, we like variety, but there's something special about the memories we make at these local attractions.
Our favorite kid-friendly attractions
USS Battleship Memorial Park, about 40 minutes from the beach, has been a favorite place to stop, stretch our legs from the long drive south, and learn about history. Each year, our kids get older and can absorb more about the battleship's history, the service members who served in it, and the planes and submarines that helped win wars.
Cetacean Dolphin Cruises is just one way our family catches its breath during a visit to Gulf Shores. We let the captain do the driving while we rest and wait with expectation for a sweet glimpse of the dolphins dancing in the bay. It's good to see the world the way my kids do: with awe and wonder. This cruise reminds me to slow down and enjoy the beauty of the beach with my family, and the kids LOVE it!
Speaking of kids on boats, one of the coolest things to do at the beach is to take a Pirate Ship Cruise! Talk about a real-life adventure for your little ones–the kids get to defend the ship in a gun battle! Everyone gets dressed up like pirates, including the crew!
Renting a pontoon from Flora-Bama Marina and Watersports is another one of our family faves. After relaxing beachside and when we're ready to get into the driver's seat again, this is our go-to spot. The boats are beautiful. The bay is phenomenal. And when we find a shallow sandbar, we literally feel like we're on our own island getaway! You can rent a variety of watersport equipment for kids of all ages!
You might think we only love boating, but we have fun on land, too! Lulu's is just one example of that! It's not just a restaurant – it's an experience. The sand pile, the ropes course, the arcade, the Fountain of Youth, the full bar (head nod to the moms and dads): it's one-half restaurant, one-half amusement park!
The Track is the attraction that gets my crew excited. When we pull into Gulf Shores, we pass this fun location every time, and it signals to the kids that the car ride is almost over, and the beach is just minutes away! It's also one of the last things we see as we exit Gulf Shores and Orange Beach and head north towards home. It's a family tradition to stop, either on the way in or on the way out, buy a race, and let the winner have bragging rights until the next visit.
These types of travel traditions solidify our family of five. They help us take stock of our time together. They help us see how fast time moves and why we need these times away – together.