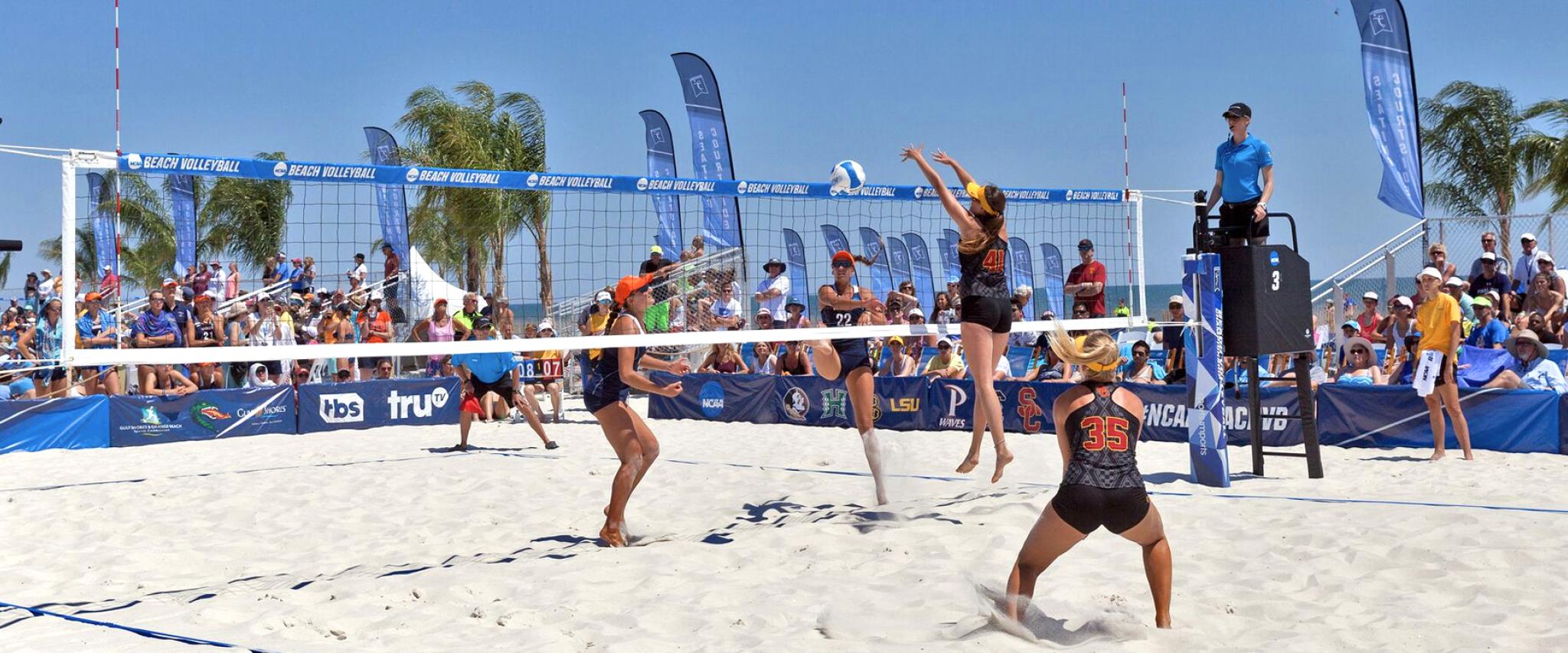 3 Reasons You Should Cheer On the NCAA National Collegiate Beach Volleyball Championship
Why You Should Hit the Sand for the Championship
December 27, 2018
1.) Beach volleyball is the fastest-growing NCAA sport. More and more schools are joining the ranks and offering more opportunities than ever before for female athletes. The championship celebrates hard work and determination in an intense battle of strategy, agility and strength. With an eight-team bracket, the
2.) If you have a youth league, middle school or high school beach volleyball player, it's the perfect opportunity to let top-of-the-class players inspire them. Who knows? Your player may be the next to step onto the NCAA beach volleyball stage. Bleachers and courtside seating will provide an up-close look at the championship's epic battles on the sand.
3.) May is a prime month to plan a weekend retreat to Gulf Shores and Orange Beach. The weather is ideal, temperatures are mild, and the championship is the icing on the cake. Great rates on lodging make it that much sweeter.
Stay tuned for more information on the 2019 NCAA National Collegiate Beach Volleyball Championship. Watch for tickets to go on sale soon.