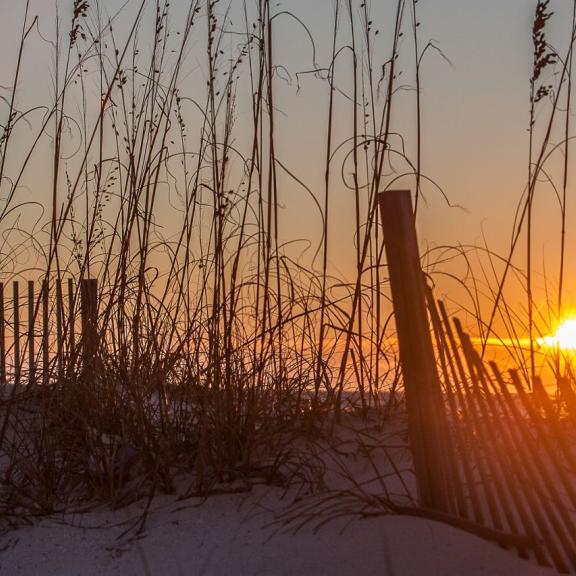 The Calm After the Storm: 4 Key Sports Learnings from Hurricane Sally
In Gulf Shores & Orange Beach
The wee hours of the morning Wednesday, Sept. 16, 2020, were some of the scariest hours of my life.
March 11, 2021
From the desk of...
Michelle Russ, CSEE
Director of Sales
Hurricane Sally crept ashore in Gulf Shores and Orange Beach as an extremely strong, extremely slow-moving storm, taking much of my roof with it and forcing several inches of water into my home. As the cliché goes, we braced for the worst and hoped for the best.
As our president and CEO always says, every storm is different…take care of your family and home first. This storm indeed proved to be different, and I have never been more grateful to be part of a community that picks each other up and jumps into action without question. This type of reaction and sentiment in the wake of any type of crisis speaks volumes about a destination and contributes greatly to its rebound.
3. People should be your bottom line
If 2020 has taught me anything, it's that human life is so much more important than money. This year has been trying emotionally and financially for everyone, but at the end of the day, people should be your priority. When we lost the majority of our sports business in the spring due to COVID-19, including two national collegiate championships, as well as much of our summer and fall events, we kept maintaining relationships, coming up with ways to keep our team working and provide new and better resources for planners. In the aftermath of Sally, it's evident that this community has come together as one to rebuild and welcome people, including sports families, with open arms and open minds.
4. Virtual resources are valuable
Through COVID-19 and Hurricane Sally, we continue to see the value in providing digital resources for helping planners plan ahead. Whether you're rescheduling a postponed event or considering a drive-to market like ours over a larger, fly-in market, readily available plug and play items are key. We've expanded our sports planner marketing toolkit to include a custom save-the-date, a custom digital banner ad package, ready-to-go destination copy and visual assets to make planning easy.
We are ready for brighter days and to welcome sports groups back to our sugar-white sands. Hurricane Sally left behind a mess, but the cleanup – literally and figuratively – has given our community a renewed spirit of togetherness and openness.