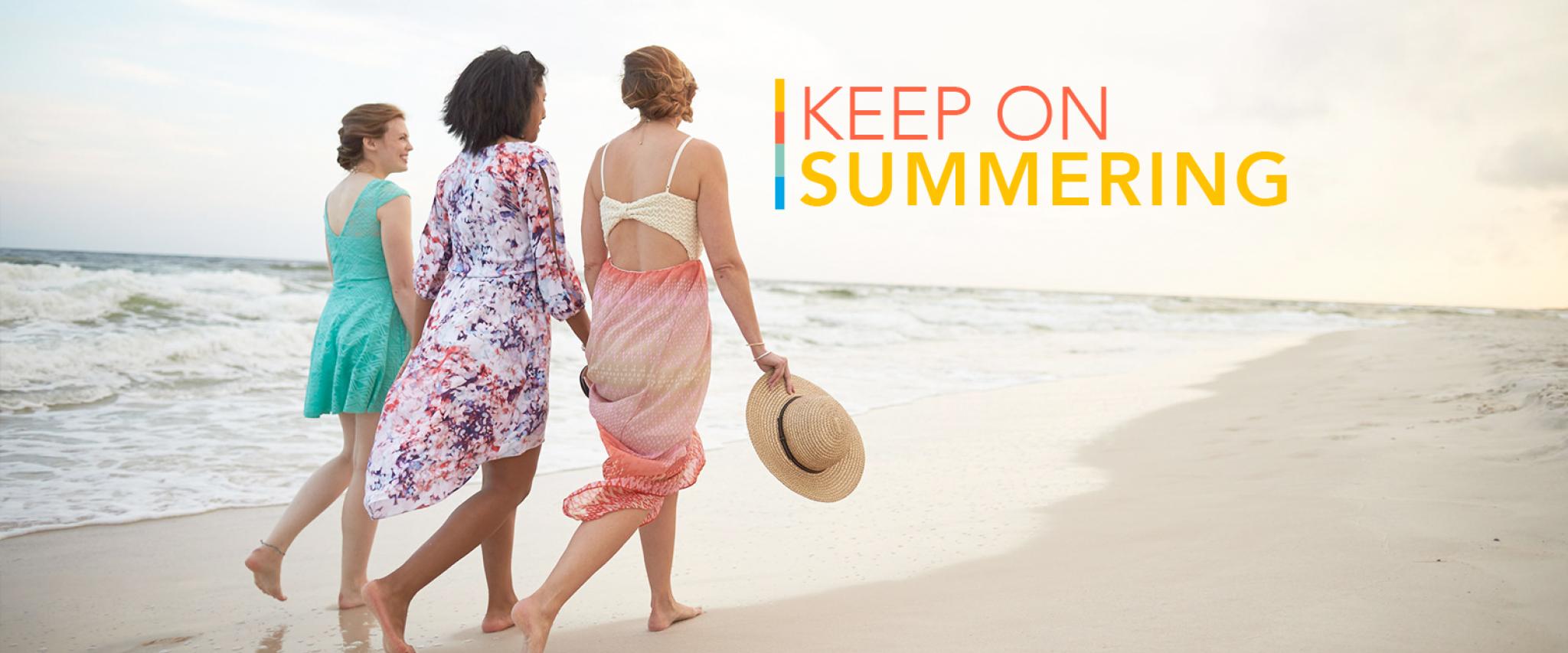 8 MUSTS in Gulf Shores and Orange Beach to Keep on Summering
The Gulf Shores and Orange Beach area has so many activities and amazing dining to offer vacationers. How can you choose?
October 31, 2018
Well, my best advice is to visit again and again so you can try them all! And with warm weather well into November, you can visit Alabama's Gulf Coast and keep on summering at least eight months out of the year. But if this is your first visit to the area, here are eight MUSTS for your vacation.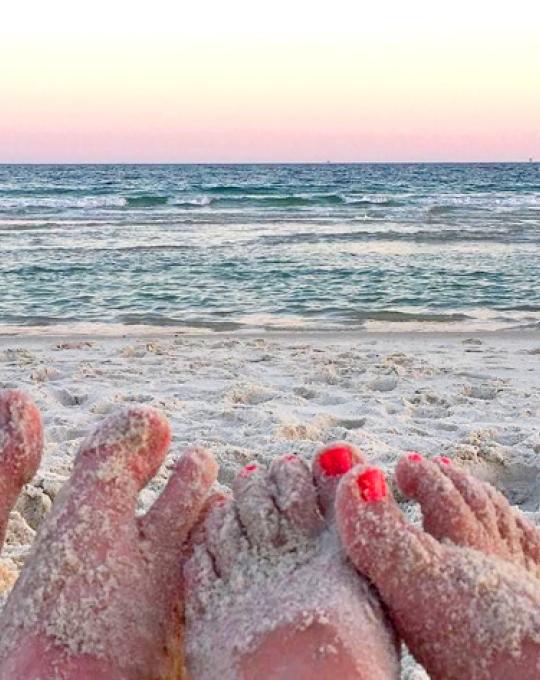 Put Your Toes in the Sand
You can't visit Gulf Shores and Orange Beach without taking time to enjoy the miles of pristine white-quartz sand washed by the turquoise Gulf waters. There are plenty of public beaches as well as beach-front accommodations, but my favorite spot is Alabama Point East beach area. It's a wonderful spot to relax and watch the boats going in and out of the bay.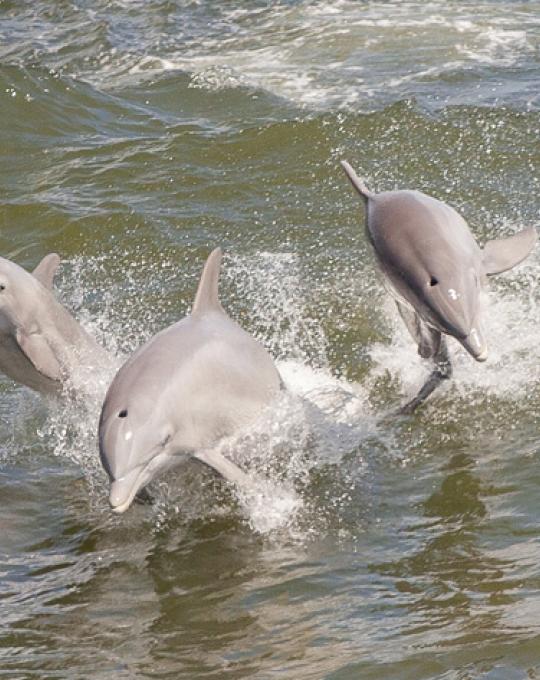 Take a Dolphin Cruise
Whether you are looking for a family-friendly dolphin-sighting cruise or a relaxing dinner or sunset cruise, you'll find lots of options in Gulf Shores and Orange Beach. There are also tons of other water sports to offer. If dolphin-sighting is not for you, try renting a pontoon boat, jet ski, cat boat, or kayak. Find some way to get out on that gorgeous water!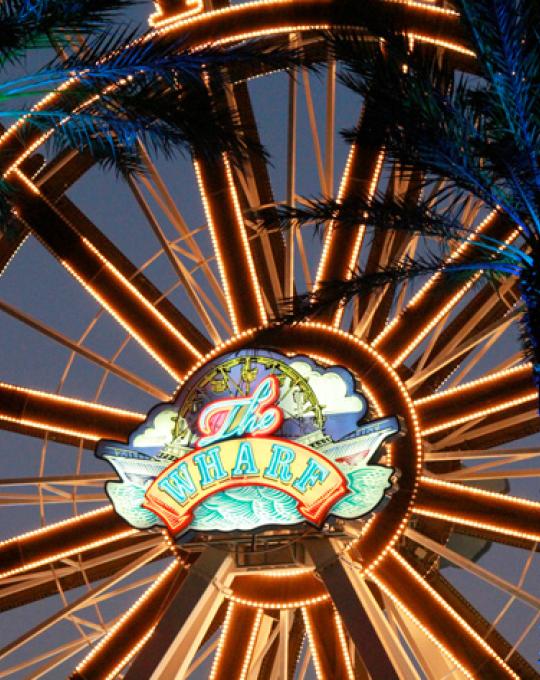 Visit The Wharf at Orange Beach
The Wharf is an excellent spot to spend the day shopping, eating, and playing. This "outdoor mall" offers diverse retail and dining, Ferris wheel, mini golf, escape room, arcade, zip lining, movie theater, farm market, and amphitheater. Be sure to stay until dark to enjoy the free SPECTRA Sound & Light show!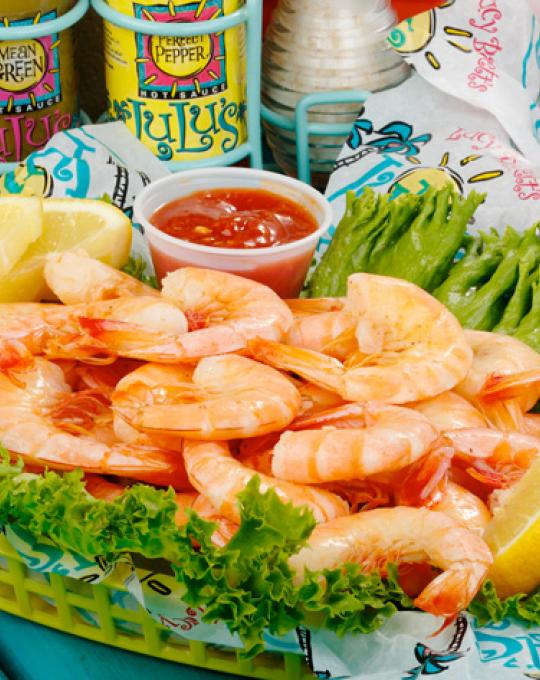 Eat and Play at LuLu's
LuLu's Gulf Shores is not just a restaurant, it's an experience. Founded by Lucy Buffett, Jimmy Buffett's talented sister, LuLu's is more accurately a family entertainment complex. There's a ropes course/climbing structure, arcade, face-painting and hair-wrapping stations, beach volleyball, a sand and water-play area, hoola-hoops, and more. And with multiple outdoor bars around the complex, parents can enjoy a cocktail while the kids have a blast. Oh, and the food is fantastic! Allergies in your family? Lulu's has a separate allergy menu and takes extreme care to cater to allergic patrons. I was super impressed with their dedication on this front.
Have Lunch at The Gulf
The Gulf is my new favorite restaurant in Orange Beach. It's cozy, captivating, and chill. The outdoor bar, picnic tables, and couches on the sand beckon you to gather, sit, and relax. It's like sitting on your back deck with your best friends, but with an unparalleled view and delicious food and drink served to you! You'll find burgers, fish and chicken sandwiches, tacos, fresh local seafood, salads and more.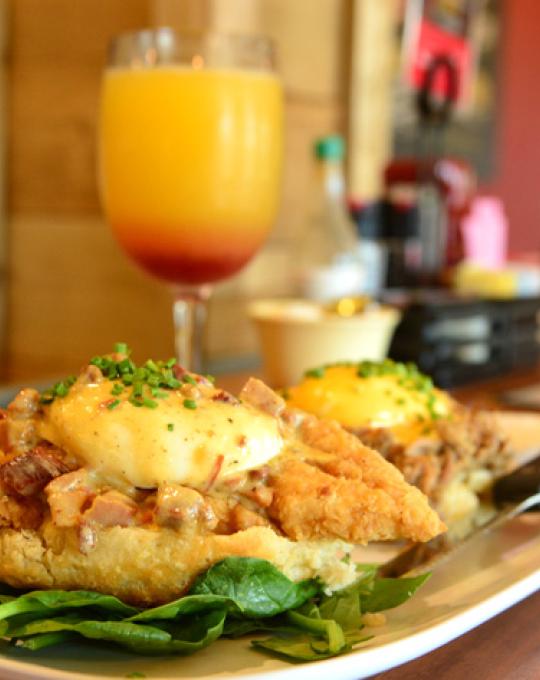 Breakfast at The Ruby Slipper Café
Eating is emotional and this restaurant hit all my buttons: home-style menu items, unique cocktails, friendly service, comfortable atmosphere, and a touching story behind the store. The Ruby Slipper Café was founded in New Orleans where the owners were inspired to create a place to "come home to" after Hurricane Katrina. Don't miss the pig candy bacon (made with brown sugar – it's TO DIE FOR), corned beef hash, stuffed French toast, and the Chicken St. Charles Benedict (fried chicken, poached egg, and cream sauce over a buttermilk biscuit). And don't forget your morning drink! Try a fresh Berry Mimosa, a Morning Margarita, or an Irish Cream Coffee. I loved the tag line on their coffee mugs: "You can't drink all day if you don't start in the morning." Now that sounds like a beach vacation mantra!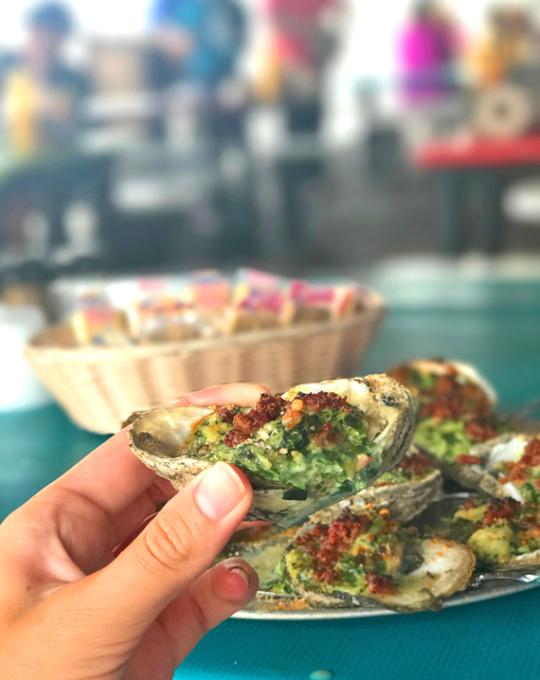 Eat Some Oysters
Even if you think you don't like oysters, try them on Alabama's Gulf Coast. I never thought I liked oysters until I tasted the tender delicacy fresh and prepared so many different ways! Head to The Royal Oyster in Orange Beach, where they serve up a tantalizing variety of roasted and raw prepared oysters – and they come straight from local farm Shellbanks Selects! Truly a farm-to-table experience. For more oyster options, check out our Oyster Trail.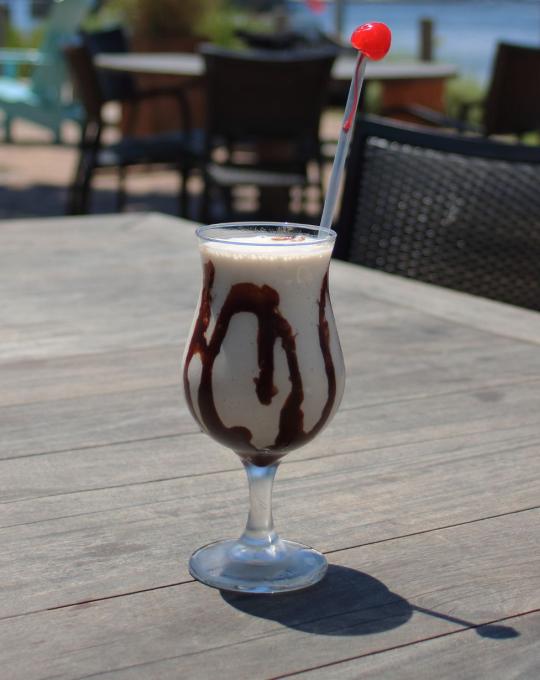 Try a Bushwacker
The mascot cocktail of Alabama's Gulf Coast, the Bushwacker is made with coffee, rums, chocolate liqueurs, and vanilla ice cream, blended into a milkshake-like consistency. It's the ultimate beach drink. I tried one at almost every restaurant, and still can't say which one was best. But check out the Bushwacker at the legendary Flora-Bama – it was definitely near the top of my list.