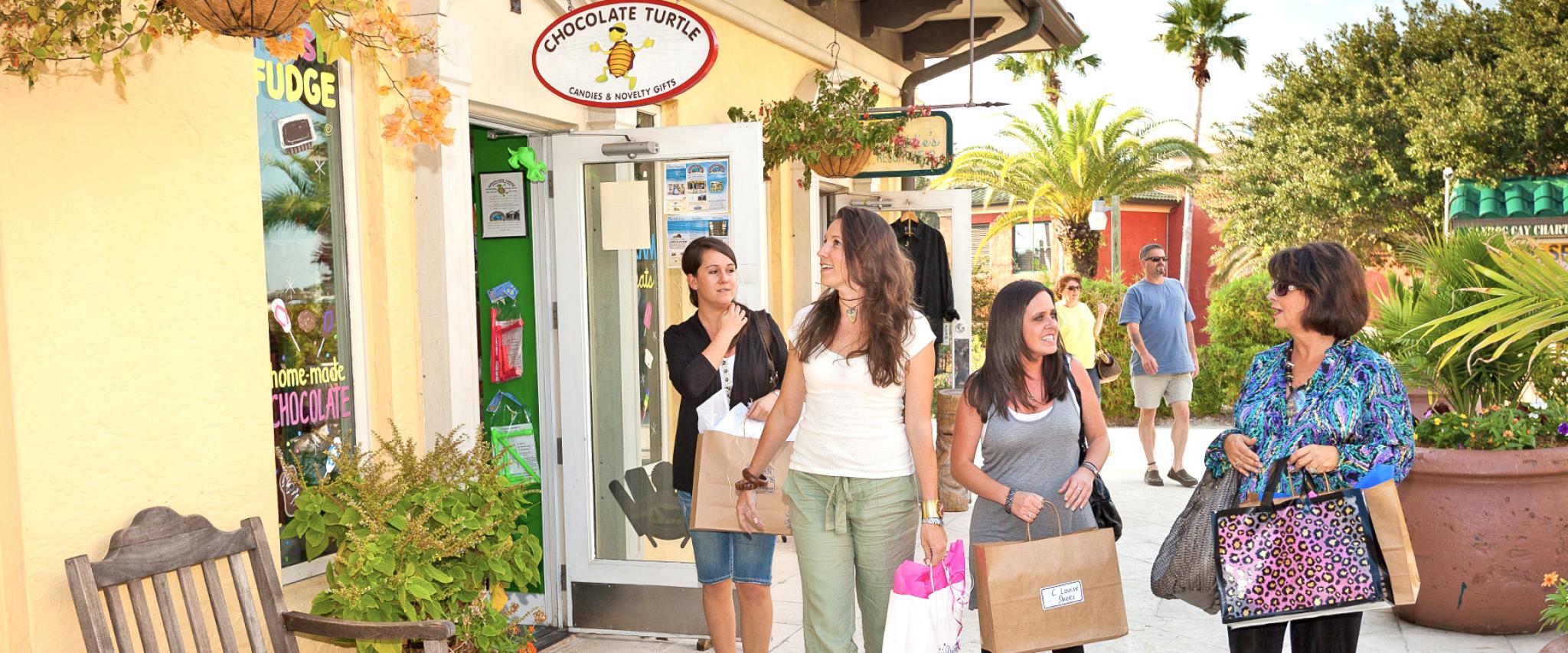 Off-the-Wall Activities for a Mother/Daughter Weekend
Gulf Shores and Orange Beach offer a plethora of activities for a mother/daughter weekend, leaving folks wondering, "Hmmm, why didn't I think of that?"
December 20, 2018
Time is fleeting and valuable, and there never seems to be enough of it. Mother/daughter time is a hot commodity. Fortunately, there are several unique activities on the Alabama Gulf Coast that would be perfect for creating long-lasting memories.
Harmony Creek Farm
Orange Beach is home to Harmony Creek Farm, a lovely venue for locally made natural products that are handcrafted in small batches, creating a better product for the environment and your skin. Food quality, these soaps are full of essential oils and free of perfumes, animal fats and petroleum products. Other available items include sunburn soother, lip balms and insect repellent. Take a soap- or bath bomb-making class for a fun experience creating your own natural products. It's perfect for a mother/daughter weekend.
Blue Girl Beading
Since 2003, Blue Girl Beading has offered the Gulf Shores community a wide variety of beads and other unique finds. Celebrate here with a birthday party or take a class to create special, customized jewelry. Instructors are on hand to teach basic stringing, wire and metal work, and intricate stitching. Blue Girl Beading is great for a mother/daughter trip, but be sure and call ahead to register for a class.
The Clay Studio
Located at the Coastal Arts Center of Orange Beach is The Clay Studio. Let resident artist Maya Blume-Cantrell be your guide through hand building, throwing on the pottery wheel, glazing, or pick-n-paint. Add The Clay Studio to your weekend getaway and take home a handmade souvenir.
Another thing to keep in mind for a mother/daughter trip is a visit to a spa and/or salon, where pampering and relaxing replace the day-to-day rat race. Choose an evening dining venue with live music for a little fun, and enjoy a shopping day in nearby Foley at Tanger Outlets, The Wharf or Pelican Place.