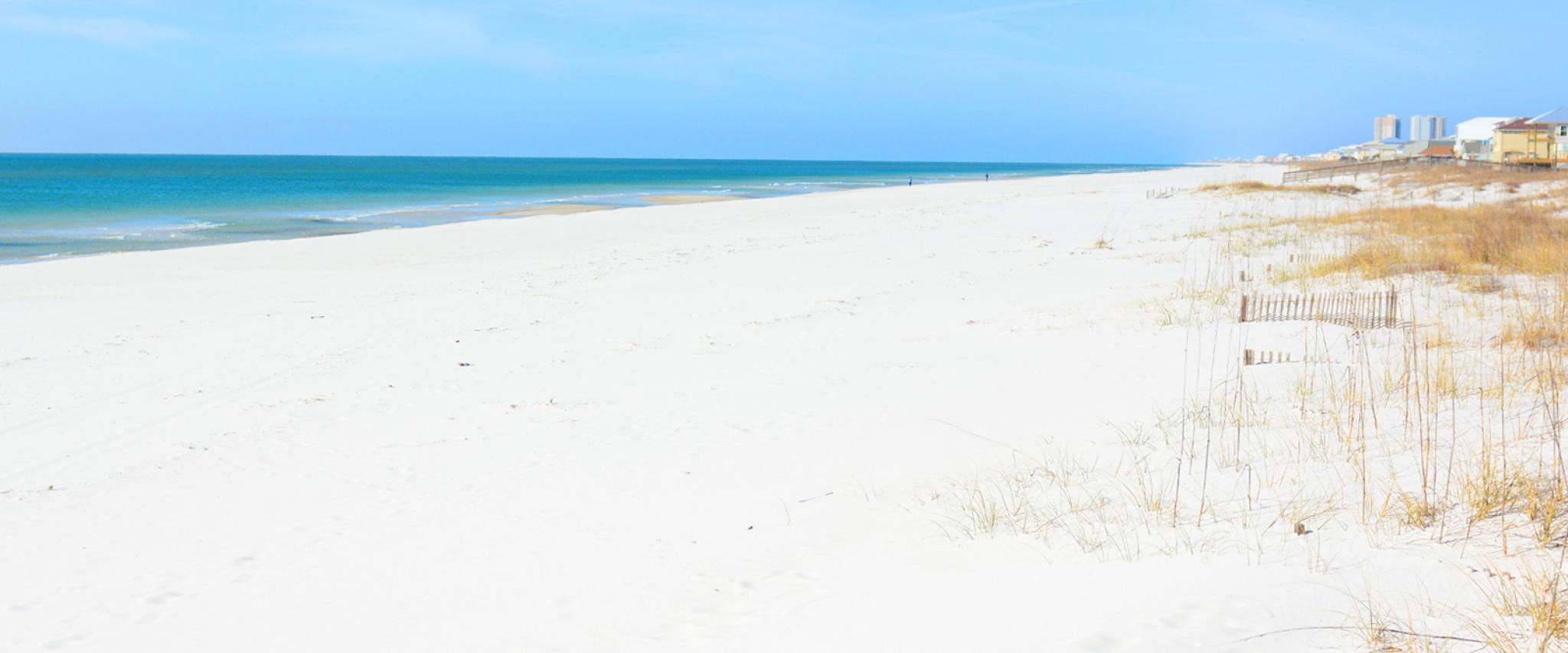 Start a New Decade in Gulf Shores and Orange Beach
Begin 2020 with a splash by enjoying all of the fun things there are to do in January on Alabama's coast.
November 19, 2019
Replace making a New Year's resolution you'll forget in two weeks with memories you'll have for a lifetime by starting 2020 on Alabama's sugar-white sand beaches. Gulf Shores and Orange Beach boast relatively warm temperatures all year long; and, because of that, there is a full calendar of events to experience when you vacation in our destination this January.
Two of the most talked about events of the year are the Polar Bear Dips at the Flora-Bama and The Hangout. At high noon on Jan. 1, attendees at both locations take a plunge into the Gulf of Mexico and follow it up with an after-party. At the Flora-Bama you'll find participants dressed up in eclectic and downright hilarious costumes plus the traditional New Year's Day feast of black-eyed peas, cornbread and ham as well as live entertainment. And then at The Hangout participants spend time celebrating on the beach while raising money for the Alabama Special Olympics and Kiwanis Club of Gulf Shores. 
The holidays can be a stressful time, and there's no better way to wind down than a comedy show. Throughout the first two weeks of January, the South Baldwin Community Theatre will host Places: A Backstage Comedy. With its cast of oddballs, this play takes viewers through first rehearsals, opening and closing nights at a brand-new show with a diva as the star and a quirky director.
For those who have chosen to escape the chilly weather back home by spending winter with us here on the Alabama Gulf Coast, Snowbird Fest is the event for you! This event features RV, health and boating expos, as well as giveaways, raffles, samples from local restaurants, art, retail sales, games and more. And, best of all, it's absolutely free!  
Run off your holiday indulgence at the Big Beach Marathon, Half Marathon & 7K. The 7K will take place around The Lodge at Gulf State Park on Jan. 25. Then, starting and ending at The Hangout on the following day, the marathon and half marathon will take runners along the beaches of Gulf Shores, through Gulf State Park and more. For those tackling the marathon, the Big Beach is a Boston Marathon qualifier! There are also options for wheelchair participants as well as challenge runs for those looking to have a little more fun. And, of course, each race will be followed by a celebration – Gulf Coast style!
Ending the month and beginning the 2020 Winter Edition of Small, Town Big Beach Productions are The Drifters. On Jan. 27 and 28, watch and be amazed as the first African American vocal group inducted into the Rock & Roll Hall of Fame wows you with their wide spectrum of hits. Covering everything from blues to rock and roll and pop, you'll be dancing in your seat all night long.
Along with these festivals and events, guests who visit in January can spend time experiencing local attractions, eating plates upon plates of fresh Gulf seafood and watching sunsets over the Gulf while sipping coffee on the balconies of their condos, beach houses or hotel rooms.
To plan your January escape to the Gulf Coast, order a copy of our 2020 Vacation Guide. Within its 100 pages, you'll find all of the inside scoop of how to make your vacation to Gulf Shores and Orange Beach one you'll never forget.
There's also an online version if you just can't wait to get started!