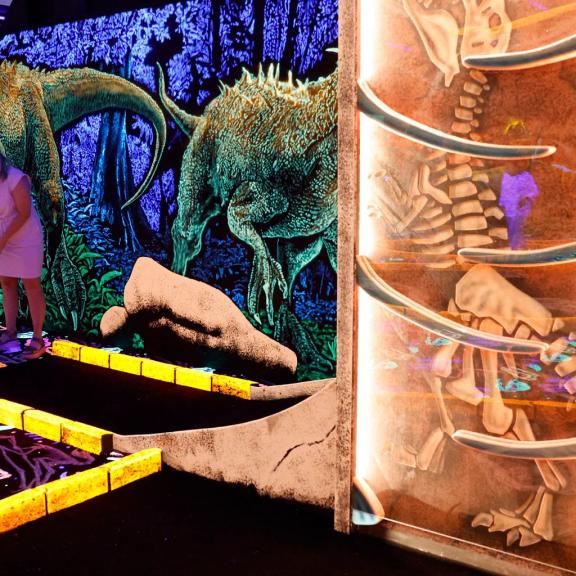 8 Things to Do in March
In Gulf Shores & Orange Beach
January 9, 2023
March on the Alabama Gulf Coast is full of fun! Mark your calendar because the beginning of spring brings warm weather back to the beach. Whether you're coming for spring break, a family vacation, or just a weekend getaway, there are plenty of activities to keep you entertained during your stay. 
Check these eight things to do in March in Gulf Shores and Orange Beach.
2. Cast Your Line
It's no secret that the Gulf Coast is a prime location for fishing, and with the largest charter fleet in the area, Alabama's beaches are the best place to drop a line. During March, anglers can catch bluefish, cobia, pompano, and many more species that are prominent during the spring season. Whether you prefer inshore, nearshore, or deep sea fishing, you're bound to reel a fish tale you'll share for years to come. Take your haul to one of the area's many restaurants that will cook your catch for you. 
4. Go Searching for Dolphins
While plenty of charters and guided tours are available in Gulf Shores and Orange Beach, some of the most exciting are dolphin cruises. If you've ever wanted to see dolphins up close in their natural habitat, this is your chance. You'll have the opportunity to watch these friendly creatures swim around the coastal waters and pop out to say hello. The guides know where the dolphins hang out and will share their knowledge of dolphin life with those on board.
6. Step Back in Time
Add a little history lesson to your trip and discover the unique role Historic Fort Morgan played during the civil war. This third masonry fort has guarded our coastal waters for almost two centuries and stood tall through several wars, including the famous Battle of Mobile of Bay. Visitors can explore the tunnels, battery bowyer, magazines, and more iconic spots in and around the fort. It's the perfect way to learn about the history of the area!
8. Explore Gulf State Park
You can enjoy outdoor activities like biking, hiking, and kayaking all year round on the Alabama Gulf Coast. However, the comfortable weather spring brings to our beaches makes March a perfect time to experience the natural beauty of the area, and with 6,150 acres and nine distinct ecosystems, the beautiful Gulf State Park is a great place to get out and explore.
If you're looking for more fun things to do during your spring trip to Alabama's beaches, check out the unique attractions and upcoming events in the area!