We love great beach eats, and so do our fans. Heather Jones submitted the following recipe for Fire Sausage and Cheese Wontons in an Eat Your Way around the Beach recipe contest.
Fire Sausage & Cheese Wontons Recipe
Recipe Courtesy of Heather Jones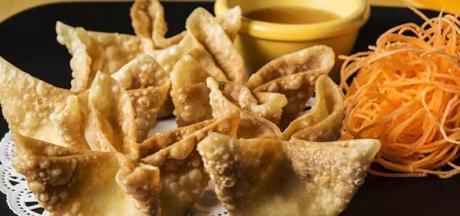 Ingredients
2 packages of Jimmy Dean Hot Sausage
12 jalapeños, chopped & with seeds
1 yellow onion, chopped
2 8-ounce packages of cream cheese
3 cups of shredded cheddar cheese
1 package of wonton wrappers
Directions
Preheat the oven to 325 degrees. Fry sausage. Sauté onion and jalapeños until they are tender. Combine sausage and onion mixture. Remove from heat and then add cream cheese and cheddar cheese. Mix together. Fill wonton wrappers with sausage mix, fold and cook in the oven until the top is brown and crisp. Cool and enjoy!