Why You'll be Hooked on Alabama Gulf Coast Fishing
April 29, 2016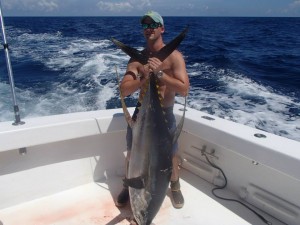 One of the most popular choices for visitors to the Alabama Gulf Coast is a fishing excursion, whether on a boat, on the Gulf State Park pier, or directly on the beach itself. This area boasts 100+ captains and a large fleet of boats available for charter. Before or after your sporting event, put this activity at the top of your must-do list while you're in Gulf Shores and Orange Beach.
 
You'll have REEL fun with Bronze sponsor Reel Surprise Charters as they take you out on an offshore fishing experience you will never forget. Their captains are knowledgeable about the hot spots that will lead to a fish at the end of your hook. You'll have assistance reeling in the catch of a lifetime on this safe and fun adventure for all, so don't miss out on this offshore fishing experience on the Gulf of Mexico.
If you haven't quite got the se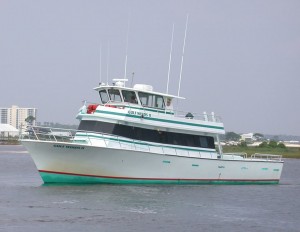 a legs for a deep sea adventure, there are other options to anglers who are visiting this incredible area. Reel Surprise Charters also offers inshore or nearshore fishing options. These trips are shorter, making them ideal for those who have young children with them. No need to worry about fishing licenses or fishing gear when you head out on a charter, as all that will be included in the cost. To learn more, visit their website.
If you'd rather keep both feet planted on dry land as you fish, the Gulf State Park pier is the choice for you. This is the second largest pier on the Gulf of Mexico and boasts 2,448 feet of space to get your fish on! This family-friendly spot is a roomy 1,540 feet long and 20 feet wide.
Don't want to move off the white sand after the big game is over? How about a little fishing directly on the beach? Bring a beach chair, your rod and reel, and some tackle to catch a relaxing time.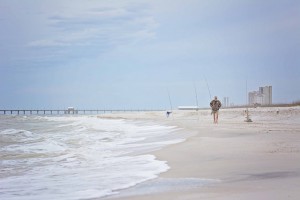 Which method of fishing do you prefer? Try one or try them all while you're in town for a Gulf Shores & Orange Beach Sports Commission event.