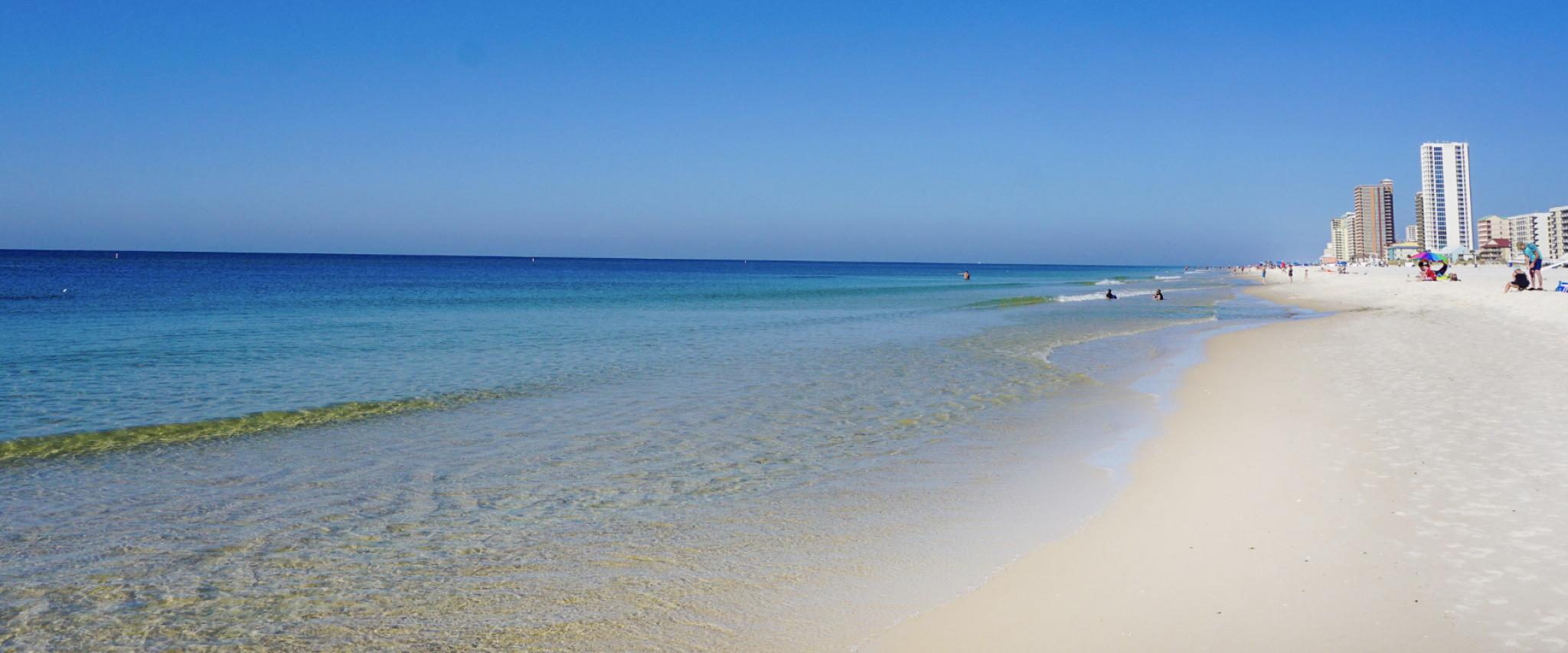 Everything No One Told Me about a Vacation on Alabama's Beaches
  I visited Alabama's Gulf Shores and Orange Beach over a year ago and still dream about our time spent there.
September 23, 2019
After reflecting on our beloved trip, I realized there were a few things that pleasantly surprised me. Check out my five things no one told me about a vacation on Alabama's beaches.
#1 Wait what?... Alabama has beaches!?!
Yes, they do! I thought I was the only one in the world that did not know Alabama had beaches, but come to find out many folks are not aware of Alabama's hidden gem. There are 32 miles of pristine white-sand beaches with crystal green/blue waters for you to explore in Gulf Shores and Orange Beach. It may not be exactly like a tropical location, but it is pretty darn close! The water is warm and calm enough for the whole family to enjoy.
#2 It is a Foodie Town
When visiting a beach destination, I expect good fresh seafood, but that is about it. Gulf Shores and Orange Beach have restaurants that will make you beg for more. Many local restaurants utilize the proximity to the Gulf for fresh seafood but add an elevated southern or even Creole flare to their dishes. Some of my favorite foodie spots from our time visiting include Fisher's at Orange Beach Marina and Picnic Beach.
#3 Way more to do than sit at the beach
In case you ever tire of sitting on the beach, Gulf Shores and Orange Beach have a ton of other activities.  Rent a bike and explore Gulf State Park to see animals such as armadillos, turtles and even Lefty, the resident Alligator. Looking for some fun on the water? Explore at your own pace by kayak or go on a sunset cruise.
#4 It has a bustling nightlife
One would think a place with so much to do and see during the day would make you tuckered out by sunset and call it a night. Nope, not at Alabama's beaches! These sister cities love to keep things going if you are in the mood. There are ton of nighttime spots to choose from including the famous Flora-bama Lounge & Oyster Bar located right on the Florida and Alabama state lines. (Pro tip- order the Bushwacker!)
#5 It is home to some of the nicest people you will ever meet
Normally when I travel to a destination popular for vacations, I am met with grumpy and fed-up locals. And I mean, who could blame them? Many locals have to deal with disrespectful visitors interrupting their daily lives. But not in Gulf Shores and Orange Beach! Alabama's beaches are home to some of the nicest people you will ever meet. The locals are bursting with Southern hospitality and charm with a laid-back beach bum attitude. Never feel reluctant to ask for directions or recommendations. Everyone is happy to share what they know about their favorite beach towns.