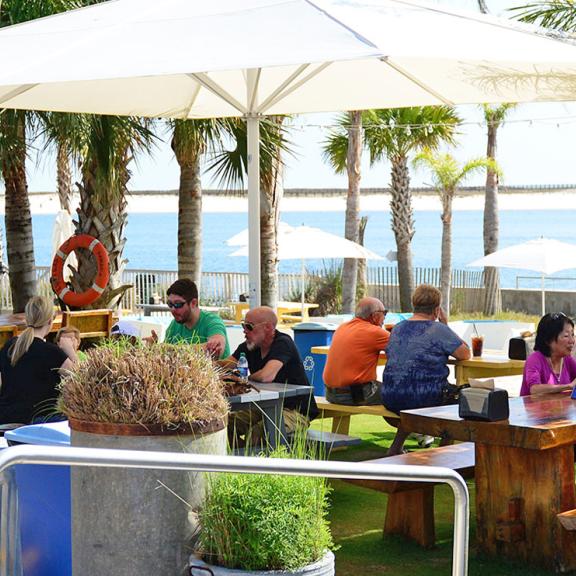 Eat Your Way Around Orange Beach and Gulf Shores, Alabama
What can your taste buds expect when you book your meeting in Gulf Shores and Orange Beach?
December 15, 2020
Well, we have it all! From fresh-caught seafood to Italian, bakeries to buffets, and breweries to delis, there is a restaurant to fit your mood.
Get a piece of history and a delicious steak at the Flora-Bama Ole River Grill. Located right across from the iconic Flora-Bama, this restaurant is pet-friendly and waterside. Eat inside or take your meal to a picnic table to listen to the bands and sink your toes in the warm sand. If an evening of fine dining and impeccable cuisine is what you desire, Big Fish Restaurant won't disappoint. From steaks to sandwiches, the menu offers something for everyone in your group, including allergy and gluten-free options.
Food connoisseurs will want to travel the many food trails in Gulf Shores and Orange Beach. Start exploring The Gumbo Trail by making your first stop lunch at Doc's Seafood Shack & Oyster Bar. Jump on The Burger Trail, starting at The Gulf in Orange Beach and ending with Fish River Grill. Finish your day on The Bread Pudding Trail to enjoy the ooey-gooey goodness!
Dine in a neighborhood setting or waterside. Wherever you choose, you'll enjoy eating your way around the Gulf Coast and indulging in every kind of food you can imagine. Are you hungry yet?