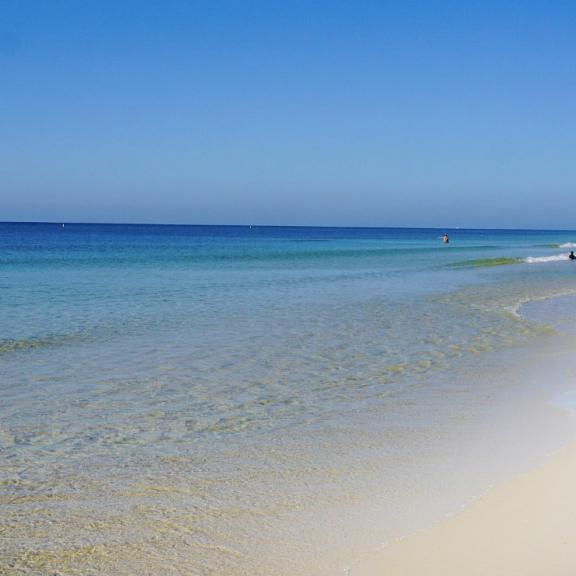 Five Things I Love About Gulf Shores and Orange Beach
Pristine coastlines, friendly locals and endless opportunities to explore, make it easy to see why many make a yearly escape to the shimmering waters of Gulf Shores and Orange Beach.
April 30, 2020
The turquoise waters and silky white sand of the Alabama coast has a way of luring in visitors for a lifetime. It only takes one visit to fall in love with Gulf Shores and Orange Beach because of these five things.
The Festivities
When a destination specializes in amazing food and drink, you can rest assured that their food celebrations are not to be missed. From the Annual National Shrimp Festival to hosting the Oyster Cook-Off and Craft Beer Weekend at The Hangout, the area has foodies from all over the world flocking to taste the culinary creations of the coast.
Other popular events include the Hangout Music Festival, Mardi Gras, Orange Beach Festival of Art and many more.  I highly recommend taking a peek at the Blue Angels practice schedule in hopes of witnessing this phenomenal display. Discover all the great festivities happening on the coast by visiting the calendar of events.
The Memories
The best souvenir you will take home are the cherished memories that will never be forgotten. Looking back on beloved photographs that captured these precious moments in time will have you planning your next visit to Gulf Shores and Orange Beach in no time. A framed photo on my wall is of my daughter dancing barefoot in the white sand during a beautiful sunset. Embrace those memories until you can add even more to the collection.