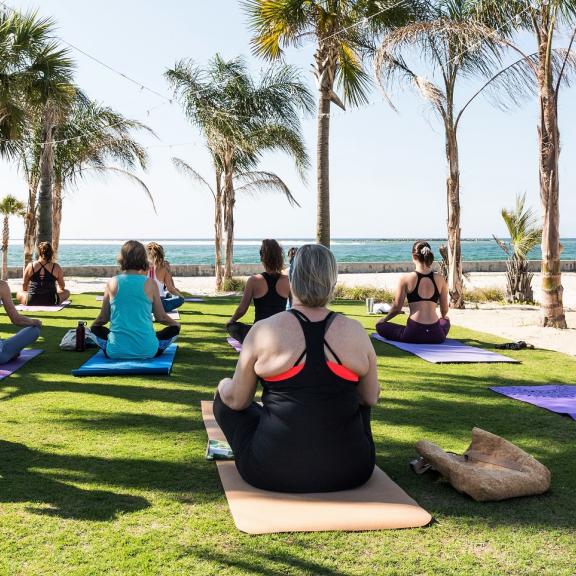 Fitness & Wellness
in Gulf Shores & Orange Beach
If you like to get outside and try new ways of getting fit, the Alabama Gulf Coast is the place to be.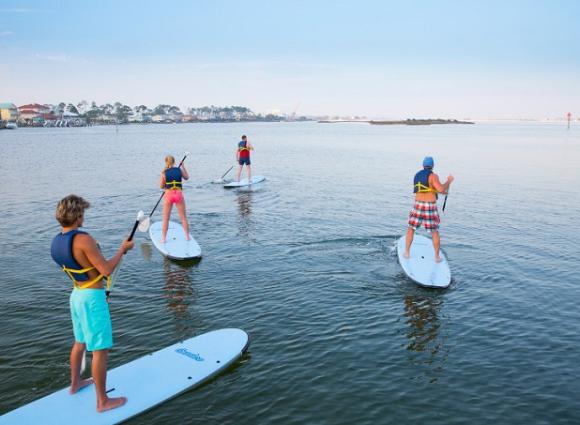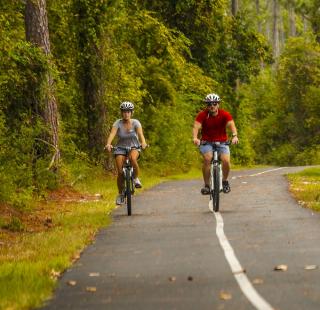 Kayaking and paddleboarding are fantastic ways to get a workout while also enjoying the beautiful waterways in Gulf Shores and Orange Beach. Whether it's a nice paddle out in the Gulf on a calm day or through the winding Backbay Blue Way, rivers and lakes, it's easy to turn a two-hour trip into a whole day of calorie burning.  
For those who prefer to stay on dry land, Gulf State Park's Hugh S. Branyon Backcountry Trail and the Bon Secour National Wildlife Refuge are two of the most popular spots for biking or hiking. The Backcountry Trail has 28 miles of paved trails that take visitors through nine diverse ecosystems. The park provides free bike rentals, for ages 16+, and several other local businesses offer rentals for adults and kids. The Wildlife Refuge has multiple paths to choose from, including a one-mile, ADA accessible trail and a two and a half-mile unpaved path that leads hikers straight to the beach. 
Take your wellness practice to a new level of Zen on Alabama's beaches, where the yoga community is continuously growing and thriving. From studio-based hot yoga to power flows in the sand, there are offerings for all, even community classes at the legendary Flora-Bama and private group lessons on the beach. It's easy to find your "om away from om" shortly upon arrival. 
Gulf Shores and Orange Beach offer everything from CrossFit gyms and personal training to boutique fitness studios, so visitors can keep up their normal routine while on vacation. Whether you want to sweat your "asana" off or take things to a whole new level in a spin or TRX class, many of these fitness facilities offer daily and weekly memberships for visitors as well as drop-in and pop-up classes at local restaurants and bars. 
To learn more about the destination's fitness and wellness offerings, visit our health page.