Snowbirds Have a Season of Activity on the Alabama Gulf Coast
November 16, 2015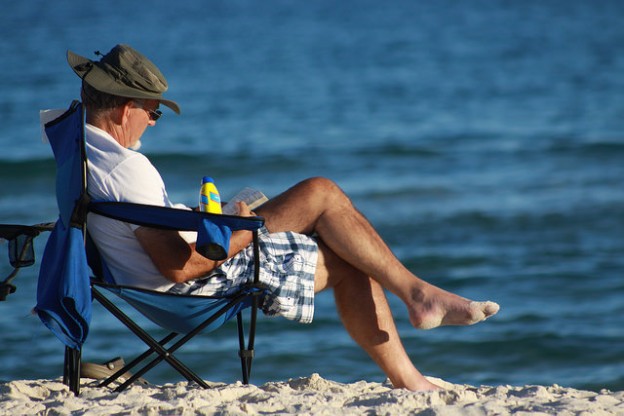 The influx of car tags from Midwestern states during the early fall and winter months can mean only one thing: it's snowbird season on the Alabama Gulf Coast. Driven by cold temperatures in the northern climes, our winter guests, or snowbirds, migrate to Gulf Shores and Orange Beach to enjoy the warmer temperatures and Southern hospitality afforded by our area.
Warmly received each year by their adopted cities, snowbirds do much more than just enjoy the beach and leisure activities. State clubs act as a hub for the winter visitors who meet to socialize and contribute to the betterment of their winter home.
Many organizations, such as the South Baldwin Community Theatre, eagerly welcome their regular winter visitors for the annual snowbird show. This year's show, "Take a Number, Darling," tells the story of concert pianist Duncan Latimer and his wife Ellen, a soap opera star. Comedy ensues with the arrival of a reporter from a scandal magazine, Duncan's former Navy buddy, Ellen's former lover and Duncan's extra wife. While our snowbirds are the stars of the show, they also raise funds for the theater. Refurbished dressing rooms and new stage doors are just a few of the contributions the groups has made over the past several years. The snowbird show is Feb. 10, 11, 12, 13, 17, 18, 19 and 20 at 7:30 p.m. and Feb. 14 and 21 at 2 p.m. Proceeds from the show assist the theater with major expenses. Get your tickets early as they often sell out well in advance of the show.
State clubs, such as the Michigan Snowbird Club, with more than 1,200 members has a schedule full of events for club members including monthly meetings, horseshoes, a blood drive, food drives and a Trivia Night with the Missouri Club.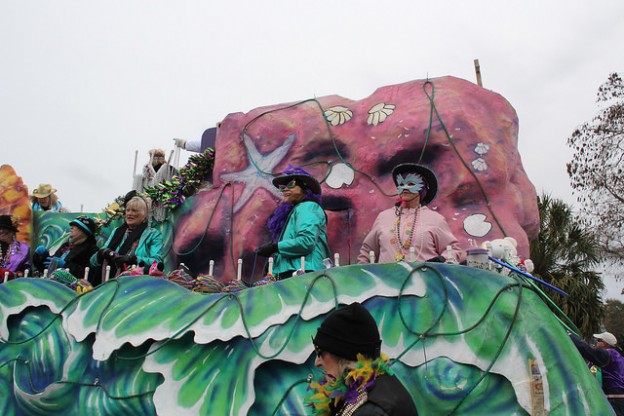 Illinois, Indiana, Wisconsin, Minnesota, Missouri, Iowa, New York, Pennsylvania, Ohio and North Dakota/South Dakota also have active snowbird clubs that meet during the snowbird season. Casino trips, picnics, charity events, Mardi Gras parades and golf tournaments are just a small portion of the activities club members enjoy.
Sponsoring the annual Brat Fest is one of the big events for several of the snowbird clubs. The 18th Annual Brat Fest will be Saturday, Feb. 6 in the parking lot adjacent to the Erie Meyer Civic Center in Gulf Shores. Festivities begin at 10:30 a.m. and continue until all of the brats are sold. Take-out is available. This event raises money for local fire departments.
The migration season generally stretches from January to March with some snowbirds arriving before Christmas. Find your snowbird club and join the fun. Search our deals for great prices on your winter beach vacation and find your place in the sun on the Alabama Gulf Coast.