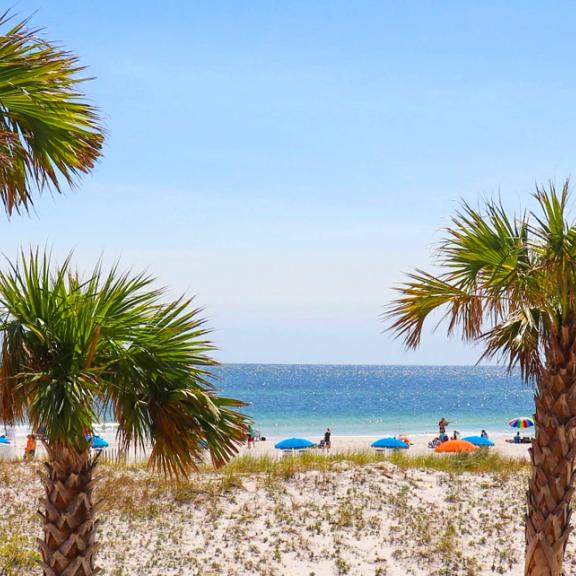 Life's a Beach with These 7 Beach Hacks
Sand between your toes, a breeze in the air and the sounds of waves on the shore . . . these are the things a hassle-free beach vacation is made of.
June 3, 2021
4.) Make beach life easier by bringing only the essentials. Beach chair and umbrella rentals are available in front of many beach condos. Inquire with your rental management company for information. You can even rent chairs and umbrellas if you're condo doesn't offer them.
5.) Bring a first aid kit with at least adhesive bandages and antibiotic ointment to treat minor cuts and scrapes. Great additions are ibuprofen/acetaminophen to treat random, unexpected fevers and body aches. An ice pack is also a good addition to your cooler.
6.) Consider using a fitted sheet for your beach blanket. Keep the corners in place with an ice chest, shoes or other weighty objects.
7.) Bring a bag for trash. Its easy to drop your trash in the bins at the end of the boardwalk when you've collected it all in one bag.