Mobile Mystical Friends Mardi Gras Parade
From: 2:00 PM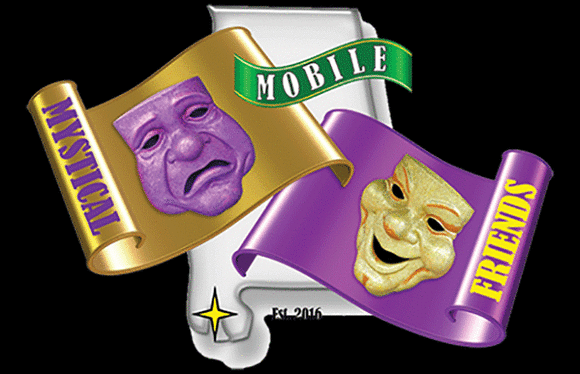 We anticipate this event occurring around these estimated dates. Once we learn the confirmed dates, we will update this page. Meanwhile, read about last year's event details below.
New in 2017, the Mobile Mystical Friends has not yet paraded under its own banner. Technically, the group will make up the second half of the Mobile Mystical Revelers parade.
Founded by Chuck Hall, MMF is not a mystic society. It's a parading group that, much like the Mobile Mystical Revelers, eschews much of the structure and bylaws of the average mystic society. "I built it on the concept known as KISS," Chuck said with a laugh. "That means Keep It Simple, Stupid."