The Shark Adventure Run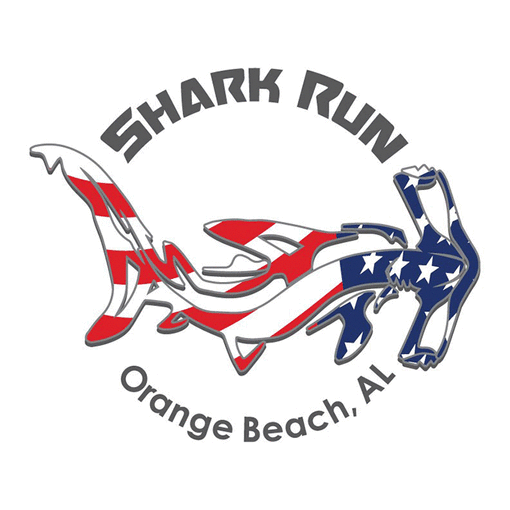 The Shark Adventure Run will be July 5 at 7am at Cobalt, The Restaurant, located under the Perdido Pass Bridge in Orange Beach. It has been part of the course every year.

The new distances are a 2.5-mile Adventure Run (half beach/half road), instead of the old 4.5-mile course. For the traditional 1-mile All Beach Adventure run, you will still wear the flag belts and there will still be "SHARKS" chasing you. All finishers will get a finisher's medal. 
Also, new for 2020, is The SHARK ATTACK Challenge. Register and finish one of the races The Shark Run on July 4 or The Shark Adventure Run on July 5 for both days and receive the first edition SHARK ATTACK MEDAL. Only those who complete a race on both days are eligible. You don't want to miss out on this!

As always, we will have the best Independence Day running singlet for the July 4 race, and a similar garment for the July 5 race. You will get two shirts if you participate both days. There will be free beer and refreshments for both events.

Mark your calendars and join us for our annual Independence Day tradition, which is now bigger and better than ever!