Annual Oyster Cook-Off Craft Spirits & Beer Weekend at The Hangout
Friday, Nov 01, 2019 -
Saturday, Nov 02, 2019
Friday: 6-11 p.m. Saturday: 11 a.m.-8 p.m.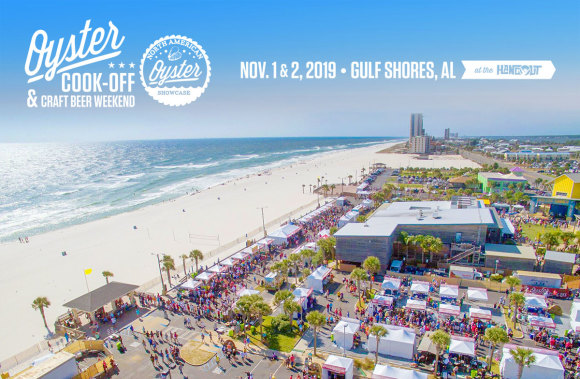 Admission:
Admission is $10 per person, free for children 12 and under. Weekend VIP $150.
The Hangout Oyster Cook-Off & Craft Beer Weekend showcases the talents and tastes of the best chefs from the Southeast for a decadent afternoon of oysters and spirits on the beach in beautiful Gulf Shores, AL. Sample inspired oyster dishes from dozens of restaurants who will be serving Rockefeller, Gulf Coast Cajun and Raw Oysters. Sharpen your culinary skills with fun & informative cooking demos throughout the day Saturday.
Dozens of craft beers, craft cocktails, Champagne, and Bloody Mary's will be featured throughout the day to help wash the oysters down.
The Friday Craft Beer Festival features a souvenir cup, unlimited craft beer tastings and live music. Dozens of beers will be featured from breweries from all over the south.