Gumbo Love Cooking and Mixology Class: Lucy Buffet's LuLu's Begins Fall 2019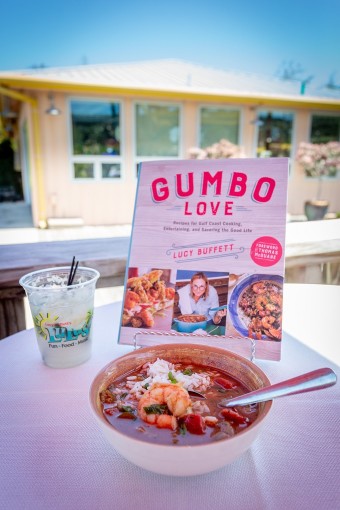 Experience Gumbo Love and Mixology at Lucy Buffet's LuLu's. Learn the process of making great gumbo from scratch from one of LuLu's expert chefs and discover cooking tips and short cuts that will enhance your culinary skills.
Then experience the magic of mixology with one of LuLu's bartenders who will craft three of their most popular cocktails for you to taste. You will then select a cocktail to enjoy with your gumbo. There is no better way to experience Gumbo Love! Is your mouth watering yet?
Booking information
Cost: $45/person includes class, gumbo, select appetizers, and 1 alcoholic drink
Duration: 90-120 minutes
Availability: Tuesdays and Thursdays October-February
Minimum # of participants: 8
Maximum # of participants: 20
General Amenities:
Group Friendly
Handicap Accessible
Sport Commission Sponsor
Bus/Motor Coach Parking
Other Amenities:
Grab-N-Go
Allergy or gluten-free
Dinner
Lunch
Children's Menu
On the Water
Reservations accepted