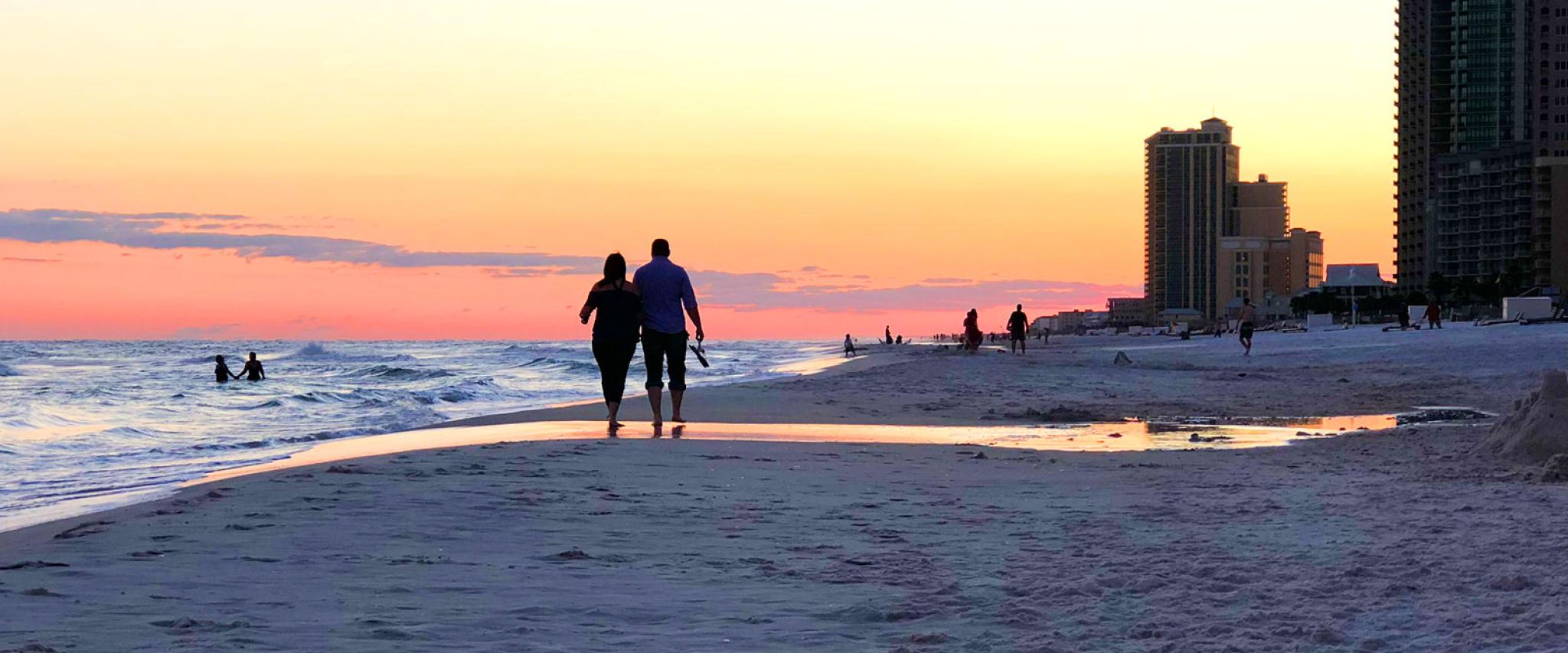 Three Ways to Enjoy the Beach as a Couple
There's more than one way to celebrate Valentine's Day along the Alabama Gulf Coast. Here are some fun suggestions for how to spend your time.
January 16, 2015
Take your love up, up and away with a hot air balloon ride over Gulf Shores and Orange Beach. Grab your honey's hand and climb in the basket for the ride of a lifetime. Join hands and watch as you float over the beautiful scenery of the Alabama Gulf Coast, and enjoy the quiet beauty of nature as you coast above the treetops. Hint: It might even be the perfect place to propose.
Enjoy a day of pampering at a Gulf Shores or Orange Beach spa. A massage, facial and mani/pedi may be just the ticket for him and her. Hot stone massages feel especially relaxing on those tired legs or aching back. Some spas also offer food and drink as part of the package.
Want something a little simpler, but that oozes romance? Grab a picnic basket and pack it with savories like sandwiches, breads, cheeses and some sweet treats like truffles, cookies or cheesecake and head to the beach. Don't forget a very spacious picnic blanket and a beach umbrella for a sunny day. Wiggle your toes in the cool sand as you walk along the beach after your romantic picnic. Gather shells and take a selfie as a remembrance of this special day.
Whether you splurge on a hot air balloon ride, or opt for something understated, a trip to Alabama's white-sand beaches will surely make hearts flutter.
Follow Gulf Shores Orange Beach's board Stunning Sunrises on Pinterest.