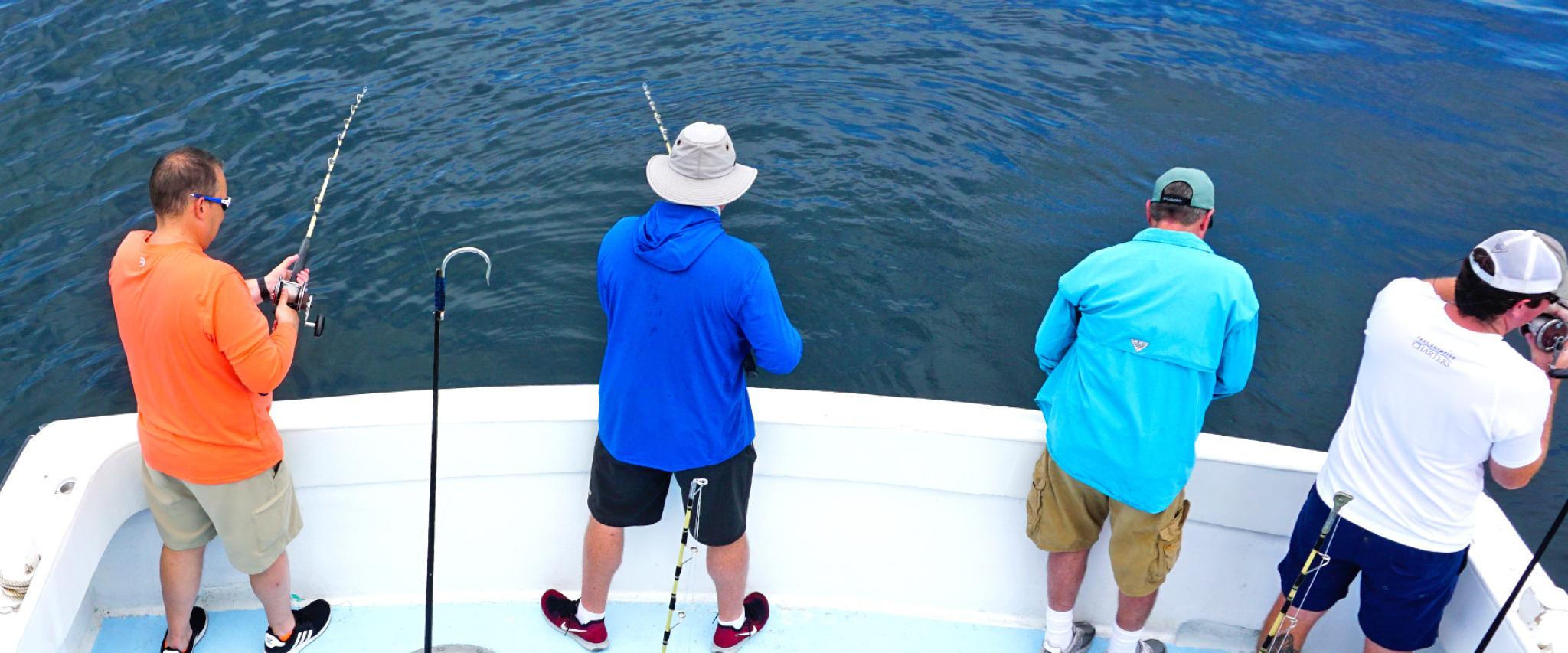 A Reel Surprising Fishing Experience
Fishing is a favorite pastime for both locals and folks vacationing on Alabama's beaches.
September 11, 2019
One of our local fishing charter providers, Reel Surprise Charters in Orange Beach, provides its guests with a seamless, enjoyable and educational fishing trip experience across all 13 of the vessels in their fleet.
Fishing fanatics can choose from either a four- or six-hour inshore or offshore boat trip. The expert captain and crew members aboard the boat will tell you everything you need to know about fishing and help you to hook the biggest catch of the day. Don't have a fishing pole? Fear not! Reel Surprise also provides loads of gear, bait and other equipment needed for a memorable fishing trip on our waterways.
Their multi-passenger charters can accommodate groups of one to 35 and are available all year long. The four-hour boat excursions are $65 per person and six-hour trips are $95 per person.
Then, if you're angling to get some more experience casting a line, book an Angler Academy class at the Gulf State Park Fishing and Education Pier. You'll be an expert in no time!
Check out our vacation rentals page to book a stay nearby!