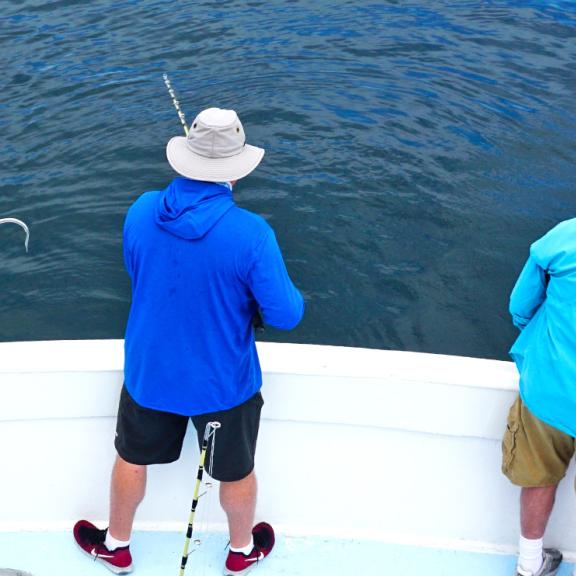 A Reel Surprising Fishing Experience
Fishing is a favorite pastime for both locals and folks vacationing on Alabama's beaches.
September 17, 2019
Their multi-passenger charters can accommodate groups of one to 35 and are available all year long. The four-hour boat excursions are $65 per person and six-hour trips are $95 per person.
Then, if you're angling to get some more experience casting a line, book an Angler Academy class at the Gulf State Park Fishing and Education Pier. You'll be an expert in no time!
Check out our vacation rentals page to book a stay nearby!