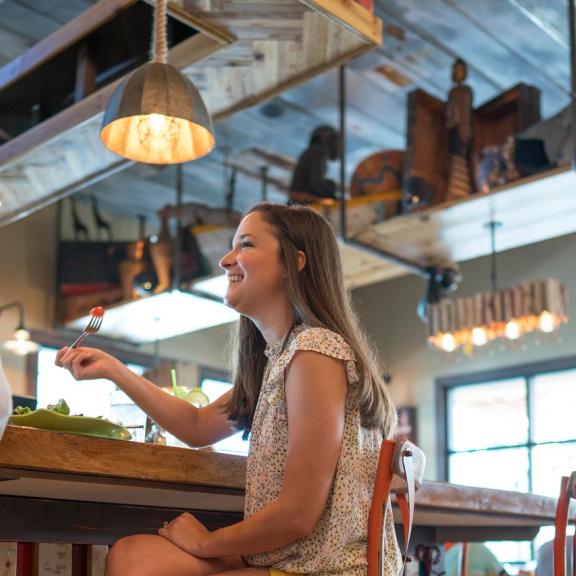 Gumbo Recipe: A Bowl Full of Gulf Coast Goodness
Chef David Pan gives a whole new meaning to the adage, "stir the pot."
June 24, 2021
When he is stirring the pot, you know locally sourced, Alabama Gulf Coast goodness is about to be served up. His recipe for Gumbo Ya Ya is no exception. For a comfort food full of hearty ingredients and decadent flavor, pull up a chair to Chef Pan's table. Or make it yourself! Chef Pan is sharing his go-to recipe for this Creole classic. 
You won't find our chef at a Gulf Shores or Orange Beach restaurant. However, you will find him at Orange Beach Concierge and The Pantry at The Wharf where he and his wife, Tillie, create mouthwatering menus and delicious dishes with their personalized chef services for locals and visitors. A graduate of Le Cordon Bleu Mendota Heights, Chef Pan opened Orange Beach Concierge in 2013 and has followed it with The Pantry at The Wharf. Consider The Pantry a stocked mini-market filled with gourmet products with a delicious selection of grab-and-go meals and daily specials. It's a must-stop for eats that are perfect for your condo balcony, a day on the boat, or a sunset picnic on the beach.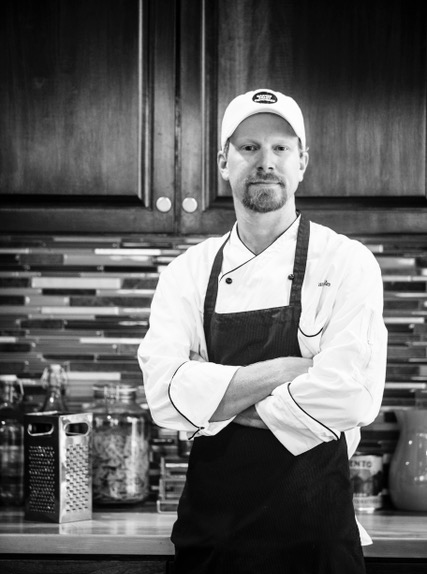 Chef David Pan's Gumbo Ya Ya Recipe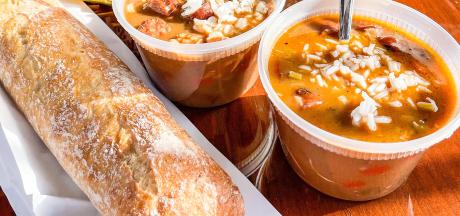 Ingredients
1 (3 ½-lb.) whole chicken
2 medium onions (1 quartered, 1 finely chopped)
3 stalks celery (2 halved, 1 finely chopped)
3 bay leaves
2 sprigs thyme
16 tbsp. unsalted butter
1 ½ cups flour
1 each red and green bell pepper, minced
3 cloves garlic, finely chopped
Kosher salt and freshly ground black pepper, to taste
1 lb. Conecuh sausage, char or grill for better flavor
1 tbsp. Creole seasoning
1/4 tsp. dried chili powder
1 tsp. black pepper
½ tsp. crushed red chile pepper flakes
5 1/2 cups of chicken stock
Directions
Bring chicken, quartered onion, halved celery, two bay leaves, thyme sprigs, and 10 cups water to a boil in an 8-qt. saucepan. Reduce heat to medium-low; simmer until chicken is cooked through, 35-40 minutes. 
Remove chicken; cool, then shred meat.  Discard remaining or store and use for stock.
Heat butter in an 8-qt. saucepan over medium-high heat. Whisk in flour; cook, stirring, to make a dark roux, 18-20 minutes, be sure not to burn your roux.
Add remaining chopped onion, celery, and bay leaf, plus bell peppers, garlic, salt, and pepper; cook, stirring, until soft, 8-10 minutes.
Add Conecuh sausage, Creole seasoning, dried chili powder, dried thyme, and chile flakes; cook until fat begins to render from sausage, 3-4 minutes.
Stir in 5 1⁄2 cups of chicken stock; bring to a boil. Reduce heat to medium; cook, stirring, until thickened, 8-10 minutes. 
Add chicken; cook until hot, 2 minutes more. Serve with white rice.