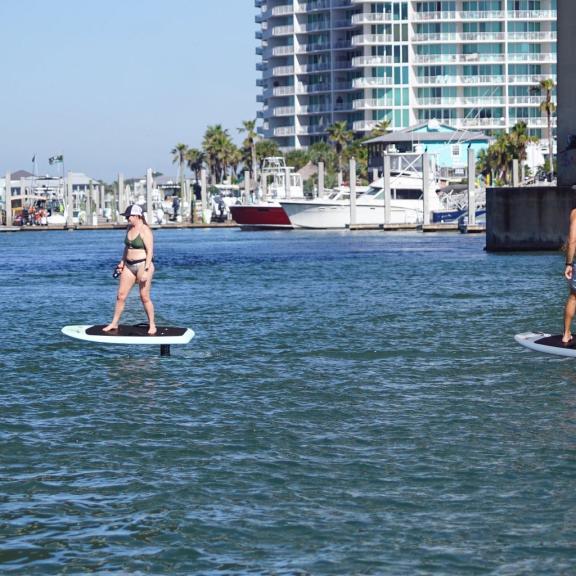 10 Things to do in June
In Gulf Shores & Orange Beach
April 5, 2023
It's summertime, and the livin' is easy here on Alabama's beaches! The warm weather and cool breeze make it the ideal time to venture down to the coast. However, the beautiful beaches aren't the only reason to visit during the summer. June is packed with noteworthy events and exciting activities the whole family will enjoy. Check out all the things to do in Gulf Shores and Orange Beach in June.
2. Reel Them in at Flora-Bama Fishing Rodeo
Known as the "funnest" fishing tournament on the Gulf Coast, Flora-Bama's Annual Fishing Rodeo is a blast for everyone who participates. Categories range from catfish to billfish, including a spearfishing category and everything in between, and all ages are invited to join in on the fun. The tournament features 40 categories, with first-, second-, and third-place prizes awarded in each one. Advanced and novice anglers alike will want to sign up for this weekend tournament from June 9-11.
4. Slip, Slide, and Splash at Waterville USA
Grab your bathing suit and get ready to make a big splash at Waterville USA. This 20-acre waterpark has something for everyone, including thrilling waterslides, a lazy river, a wave pool, a children's water playground, and a surf simulator. In addition to the waterpark, Waterville also has an amusement park with go-karts, a mini-golf course, an arcade, and other entertaining activities. A day here is the perfect way to cool off and find family fun.
6. Embark on a Deep-Sea Fishing Excursion
Fishing on the Alabama Gulf Coast is unmatched, and going on a charter boat is the ultimate way to reel in some impressive catches. When you book a trip, you can choose from inshore or offshore fishing and a day trip or overnight excursion, depending on the species you want to catch. Charter boats provide you with rods, reels, bait, and the knowledge you need to hook a catch, so all you have to do is get ready for an amazing fishing experience.
8. Graduate from Sand Castle University
You're never too old to build sandcastles on the beach, and with Sand Castle University, you can learn how to create masterpieces in the sand. Their unique classes teach participants of all ages and skill levels sandcastle-building techniques and provide all the equipment needed to create sturdy structures. It's a great group activity and a one-of-a-kind experience, so get ready to dig your toes and hands into the sand.
10. Explore Historic Fort Morgan
Whether you're a history buff or looking for a little adventure, Historic Fort Morgan is an excellent spot to travel back in time and learn about Alabama's rich history. Built in the early 1800s, this third-system masonry fort offers guests a glance into its use during multiple battles and wars since its inception. Visitors can explore the barracks, tunnels, batteries, and other significant features of this iconic site. Kids and adults alike enjoy exploring the fort and its surrounding area.
Are you ready for a jam-packed June full of fun? Check out more things to do in Gulf Shores and Orange Beach, and start planning your summer beach trip!