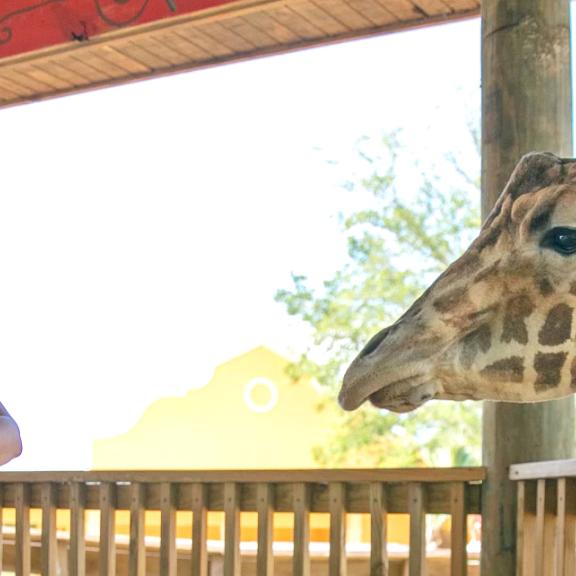 101 Suggestions for Beach Fun
Do you have a beach bucket list? You know, it has all those things that you think will make your beach vacation perfect.
June 2, 2021
Some of our past Gulf Shores and Orange Beach visitors have a few suggestions for you to consider—101 suggestions to be exact.
If you are looking for fun activities on and off the beach during the fall, this list of 101 things to do at the beach is a handy resource for fun, adventure and even some relaxation. We are sure you'll have personal favorites to add, but these ideas and experiences will certainly help jumpstart the planning for your next beach vacation.
1. Watch the magnificent Gulf Coast sunrise and sunset.
2. Take the family crabbing on the beach after dark.
3. Bring your sticks and play a championship golf course.
4. Have a picnic on the beach. Grab takeout from your go-to restuarant and spread a blanket on the sand.
5. Get married on the beach.
6. Take a sandcastle building lesson with Sand Castle University.
7. Pamper yourself with a spa day. It's a great rainy day activity.
8. Dream about the day when you can move to the beach and never leave!
9. Check out a new-to-you restaurant.
10. Take a yoga class.
11. Take a Segway Tour with Coastal Segway Adventures.
12. Take the Mobile Bay Ferry from Fort Morgan across Mobile Bay to Fort Gaines.
13. Plan a progressive dinner with beachfront restaurants.
14. Play disc golf with the family.
15. Get a bird's eye view of Gulf Shores from the Ferris Wheel at The Wharf.
16. Toss the pigskin around on the beach.
17. Take an early morning stroll on the beach before anyone else has left their footprints. You'll feel as though the beach belongs to you!
18. Go birding. No matter is you're an expert or a newbie, you'll find some joy looking for different types of birds.
19. Try your hand at standup paddle boarding.
20. Kayak (or canoe) the Back Bay Blueway.
70. Visit the Welcome Center for information and free red filter stickers to cover your flashlights for nighttime beach walks.
71. Make sand angels.
72. Find the best selfie spots.
73. Enjoy the SPECTRA Laser Light Show at The Wharf.
74. Grab a skim board from a souvenir shop and take on the tide.
75. Bring a frisbee and have some fun.
76. Star gazing really is a thing.
77. Join the electric bicycle craze! Rent one from Pedego.
78. Make a pit stop at The Chocolate Corner in Orange Beach for fudge and other delicious treats to nosh on while sunset watching.
79. Enjoy a quiet cruise aboard an electric boat with Anonyme Cruises.
80. Follow a food trail. It's a tasty way to get to know the area.
81. Look for flounder at the pass on west beach at night.
82. Bring your sketch book and find endless possibilities for drawing.
83. Pick up some dollar store glow sticks (they also come in bracelets) for fun after dark on the beach.
84. Pack bubbles for the beach and watch the kids' excitement.
85. Relax and pop in those ear buds to jam with favorite tunes.
86. Indulge in a Chocolate and Wine Pairing at Kayden's Candy Factory.
87. Grab a pole and fish from the pier. (With a license of course.)
88. Explore the woodlands and wetlands of the Hugh S. Branyon Backcountry Trail.
89. Bring a beach tent and let the kids play in the shade.
90. Chill your tastebuds with a spectacular milkshake from The Yard.
91. Let the kids swim off some energy at Orange Beach Waterfront Park.
92. Engage in a friendly competition of mini golf at Pirate's Island Adventure Golf.
93. See more than 450 alligators at Summerdale's Alligator Alley.
94. Indulge in fresh, Gulf seafood.
95. The whole family will love the magic of Brandon Styles at downtown OWA in Foley.
96. Take a spin around the back bay with Cruisin' Tikis in Orange Beach.
97. Call Ike's Beach Service and schedule a banana boat ride.
98. Check out the public beach areas in Gulf Shores and Orange Beach.
99. If you're bringing the motorcycle to the beach, check out some prime routes to ride.
100. Pick up a new hobby with a visit to Civil Axe Throwing.
101. Journal. Sitting on the sand, sipping something fruity and breathing it all in is the perfect setting for writing in a journal.
Remember to take a peek at the special offers section of our website where you will find deals on lodging, restaurants and even activities.