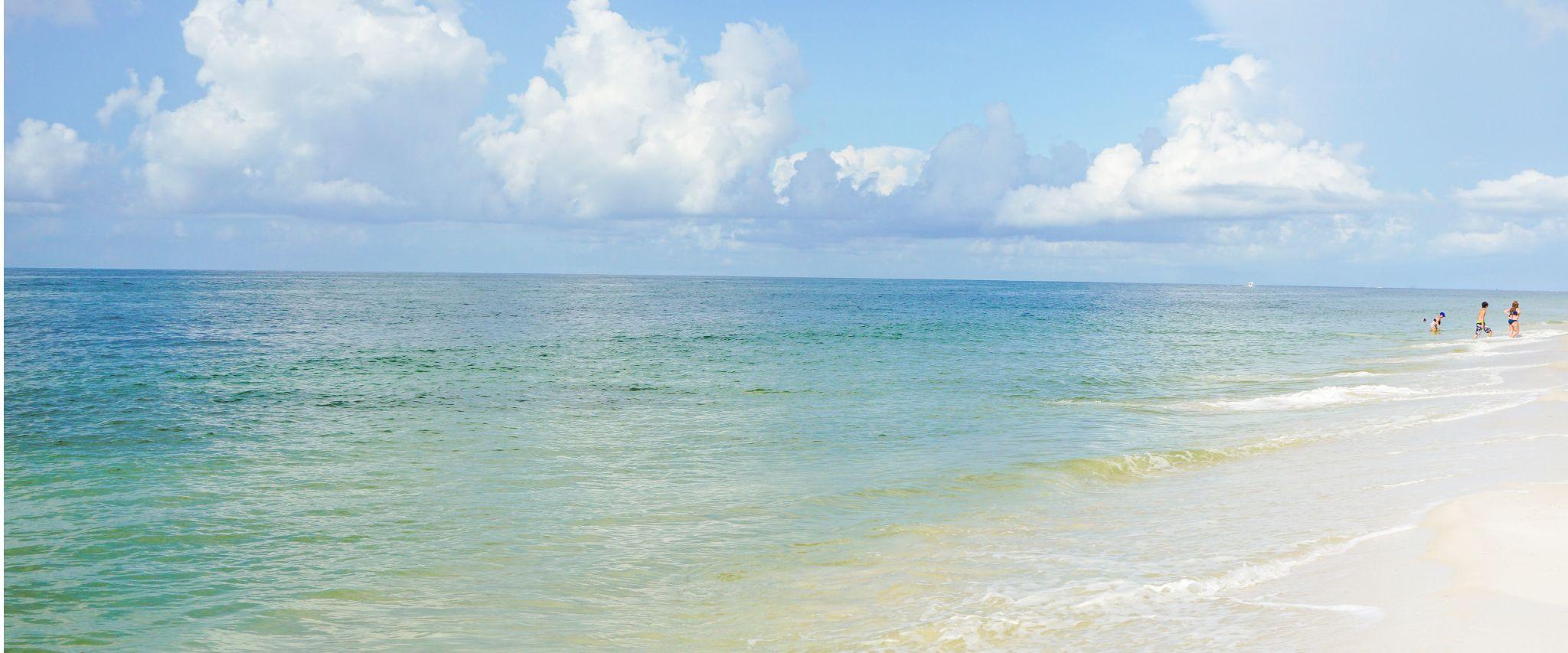 Make Sweet Southern Memories this September in Coastal Alabama
Awe-inspiring sunsets, eccentric events, country music and an afternoon round of golf are part of the way of life in Gulf Shores and Orange Beach.
July 22, 2019
In September, we are celebrating our coastal culture with a variety of festivals, concerts and more.
Labor Day weekend is full of fun on Alabama's beaches. This year, the Flora-Bama is adding to the festivities with its Sunset Beach Concert Series featuring Justin Moore on Sept. 1. With songs like "You Look Like I Need a Drink" and "Somebody Else Will" Moore has risen to the top of the country radio charts making him the ideal artist to kick off the Flora-Bama's new music series.
Then, just four days later, the Flora-Bama will welcome another type of live entertainment – professional bull riders – to its beach Sept. 5-7. Bulls on the Beach is an adrenaline-filled, family-friendly spectacle. On Thursday, it's all about the kids as they take turns riding bucking ponies. Then on Friday and Saturday, it's a full-blown rodeo including professional bull riders showing off their skills, adults competing for the grand prizes, live music and more.
On the other end of the island on Sept. 7, where the sounds of bucking bulls can no longer be heard, athletes will be competing in the Brett/Robinson Alabama Coastal Triathlon. Hosted at The Hangout in Gulf Shores, this event offers an intermediate distance triathlon and a beginner-friendly sprint, both of which take racers into the Gulf of Mexico for a swim, down the beach road for both the bike and the run. The post-race party and awards ceremony will take place at The Hangout upon the completion of both races.
For couples spending their September in Gulf Shores and Orange Beach, Honours Golf is hosting their annual Coastal Alabama Couples Classic Golf Tournament Sept. 26-29. Packages include three days of golf, breakfast and lunch daily, a sunset cruise, and more.
And last, but certainly not least, Lynyrd Skynyrd's farewell tour is coming to the Amphitheater at The Wharf in Orange Beach Sept. 28. Featuring a variety of special musical guests, this tour marks a big moment for the band who has been touring since the '90s. You don't want to miss out seeing them perform "Sweet Home Alabama" for the last time on Alabama's beaches; so purchase your tickets today!
Don't forget to check our calendar of events so you can stay up-to-date on all the things to do this September in Gulf Shores and Orange Beach. We look forward to making more memories with you!