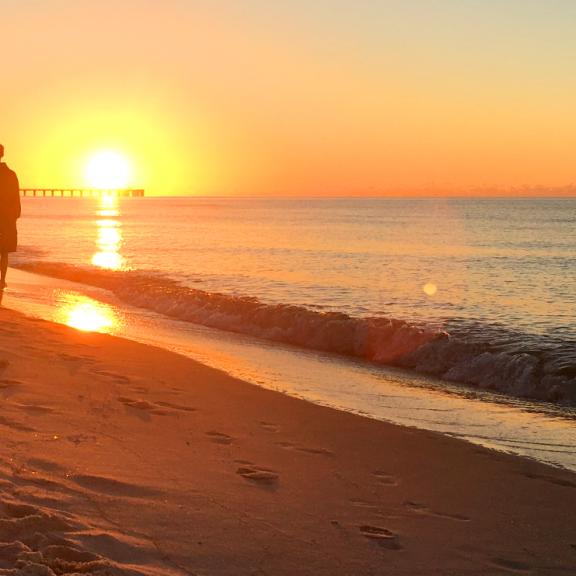 4 Fun Activities for Snowbird Travelers
Snowbirds make up a large part of the beach population in winter months when folks are seeking refuge from cold temperatures in the northern parts of the country.
September 1, 2021
There's plenty here to keep you as busy as you'd like, and our beachside cities welcome you to enjoy sun, sand and a sense of community.
4 Snowbird Activities on Alabama's Beaches
3.) Spas typically offer specials during the off season to keep business moving along. Check out Serenity at the Beach Salon and Spa, an Aveda concept salon, offering an upscale spa experience in a relaxing atmosphere. Enjoy spa services (and couple services) or the beauty salon.
4.) Take advantage of great restaurants that offer additional fun - like Lucy Buffett's LuLu's, where live music is an every-night thing. You will hardly find any wait for a table during the winter months. Offering great food, live music and a fantastic gift shop, they also have special menus with food-allergy choices for those needing additional options.
Clearly, fun and unique opportunities abound for snowbirds, so join in and become part of the family in Alabama's coastal communities.