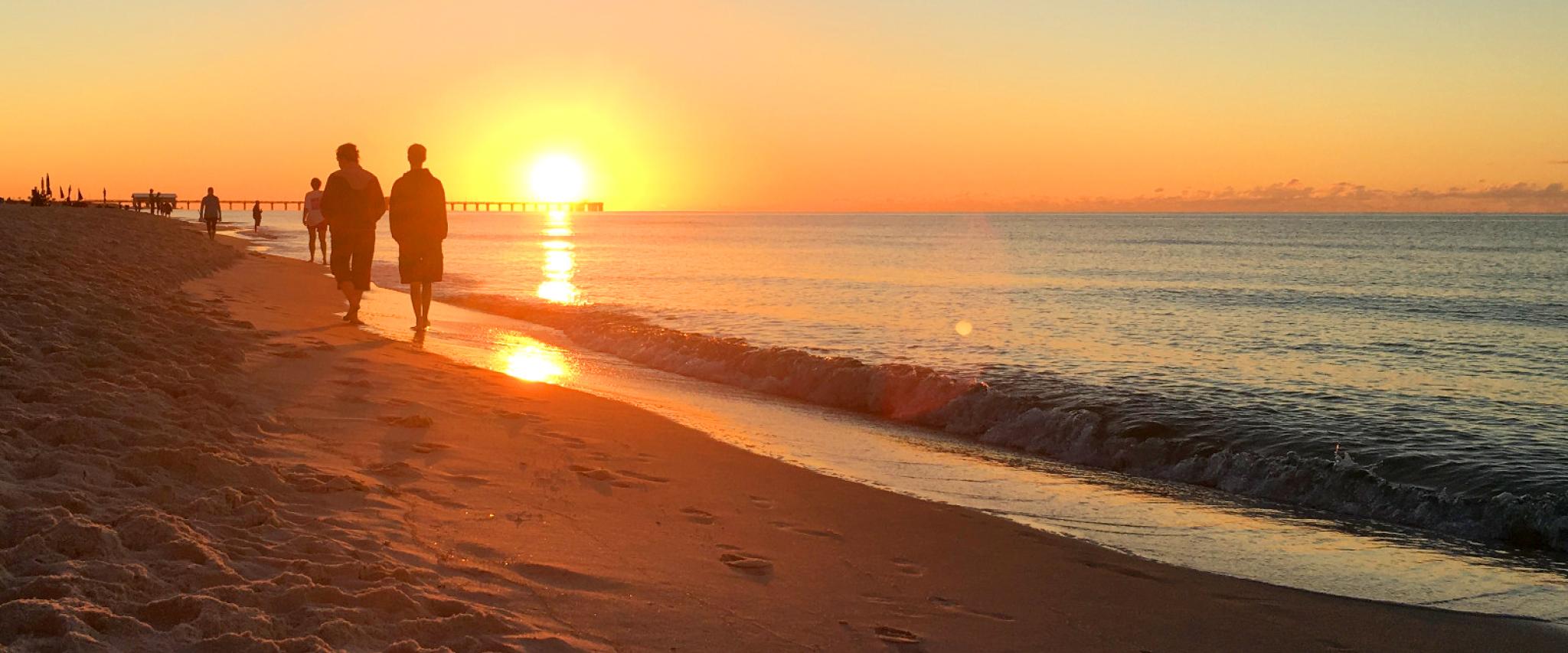 4 Fun Activities for Snowbird Travelers
Snowbirds make up a large part of the beach population in winter months when folks are seeking refuge from cold temperatures in the northern parts of the country.
October 25, 2018
There's plenty here to keep you as busy as you'd like, and our beachside cities welcome you to enjoy sun, sand and a sense of community.
4 Snowbird Activities on Alabama's Beaches
1.) Stay connected by joining a snowbird group. You'll find quite a few official snowbird state groups, many creating outings and functions to help you stay active and socialize during time in Gulf Shores and Orange Beach. For example, the Pennsylvania Snowbird Club meets for breakfast at 8 a.m. on Wednesdays during January, February and March. New York snowbirds meet for lunch on certain dates and the Michigan Snowbird Club holds meetings that include entertainment, coffee and donuts, announcements of club activities, and door prizes.
2.) Most snowbirds are up for something other than relaxing and lazy days (although those are totally available as well). No worries - plenty of events take place along the Alabama Gulf Coast to keep folks as busy as they want to be. Choose from fishing tournaments, volunteer work, golfing and day trips. Also, it is noteworthy to mention that entertainment is fabulous during this season, with everything from symphonies to theatre, jazz concerts to festivals, and parades to art/cultural exhibits. Stay informed of these offerings by following the Snowbird Events page.
3.) Spas typically offer specials during the off season to keep business moving along. Check out places such as Fusion Spa at The Wharf or The Beach Club Resort and Spa for snowbird deals, and treat yourself to some well-deserved pampering during the winter.
4.) Take advantage of great restaurants that offer additional fun - like Lucy Buffett's LuLu's, where live music is an every-night thing. The difference? Hardly any wait for a table during the winter versus peak season when two to three hours is the normal wait time. Offering great food, live music and a fantastic gift shop, they also have special menus with food-allergy choices for those needing additional options.
Clearly, fun and unique opportunities abound for snowbirds, so join in and become part of the family in Alabama's coastal communities.