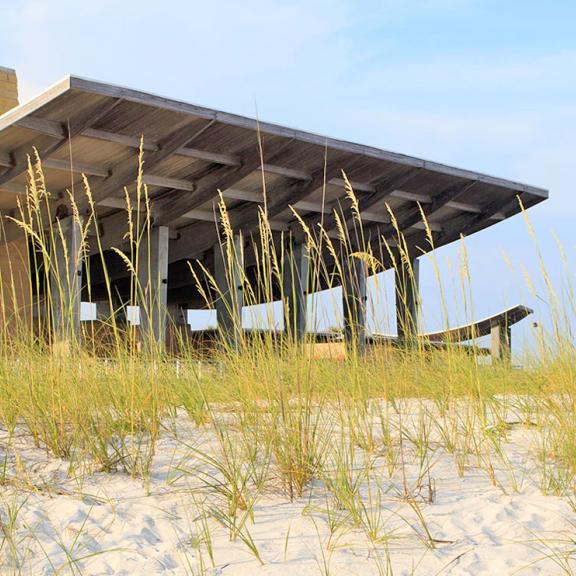 Make your way around our beaches at your next meeting
While scoping out your next meeting spot, you probably fell in love with Alabama's white-sand beaches.
April 25, 2019
Before you send your team to paradise, get acquainted via a helpful guide to the public beaches in the area. Beaches in Gulf Shores and Orange Beach share the beautiful Gulf of Mexico views, and there is never a bad sightline from the shoreline!
The Gulf State Park Pavilion in Gulf Shores is a spacious, shaded structure with public restrooms, snack bars and ample parking just steps away. The Gulf Shores 12th Street Public Access offers a beautiful beach with a shower and restroom. Visitors must walk from a nearby parking area to access this beach.
Jump over to Alabama Point East in Orange Beach, located right under the bridge. Enjoy 6,000 feet of inviting white sand, picnic areas and free parking. Romar Beach - A Gulf State Park Beach Area offers free limited parking, and the restroom areas are open to the public.
Cotton Bayou in Orange Beach offers free parking and wide-open beach areas. The glimmering beaches offer relaxation from sun-up to sundown.
For a full list of public beaches and directions to each one, visit our website.